Best Hotels in Pula
Hotels in Pula, like ancient sentinels of hospitality, stand ready to weave your dreams into the tapestry of the Istrian coastline.
Where the sunsets over the Roman amphitheater, Pula's hotels offer not just a place to lay your head but a stage for memories yet to be born. The many fantastic hotels in Pula make a vacation in Istria an unforgettable experience. Whether it's hotels on the beach, bed and breakfasts, beautiful hotels with pools, or even boutique hotels, there's a perfect accommodation for every taste and budget when visiting Pula. Some of these hotels are more suited to families with children, while others are more ideal for couples or young people. Each hotel of Pula is different and has its own advantages.

1. Grand Hotel Brioni Pula
Experience true luxury in Pula without any compromises at this 5-star hotel situated along the beautiful Verudela peninsula. This elegant and charming hotel is perfect for those seeking a sun-filled and water-filled getaway. The luxurious rooms feature stunning floor-to-ceiling windows, and plush king-sized beds, and come with either sea or garden views. Guests can also enjoy premium amenities and access to multiple onsite bars and restaurants. There is an indoor and outdoor pool, whirlpool, saunas, and spa services available for ultimate relaxation after a day of exploring the Pula. This hotel definitely deserves to be in the first place of our best hotels in Pula list.
2. Park Plaza Histria Pula
The Park Plaza Histria, situated at the end of the Verudela peninsula and surrounded by marinas and beaches in the southern part of Pula, continues to stand out as one of the best hotels in Pula. A pleasant waterfront promenade extends behind the hotel, leading to a nearby pebble beach and the highly regarded Pula Aquarium. Guests can take advantage of both indoor and outdoor pools, with another pool just a short walk away along the waterfront. The hotel's wellness facility offers four massage rooms, as well as a Finnish sauna and steam bath for relaxation.
3. Boutique Hotel Valsabbion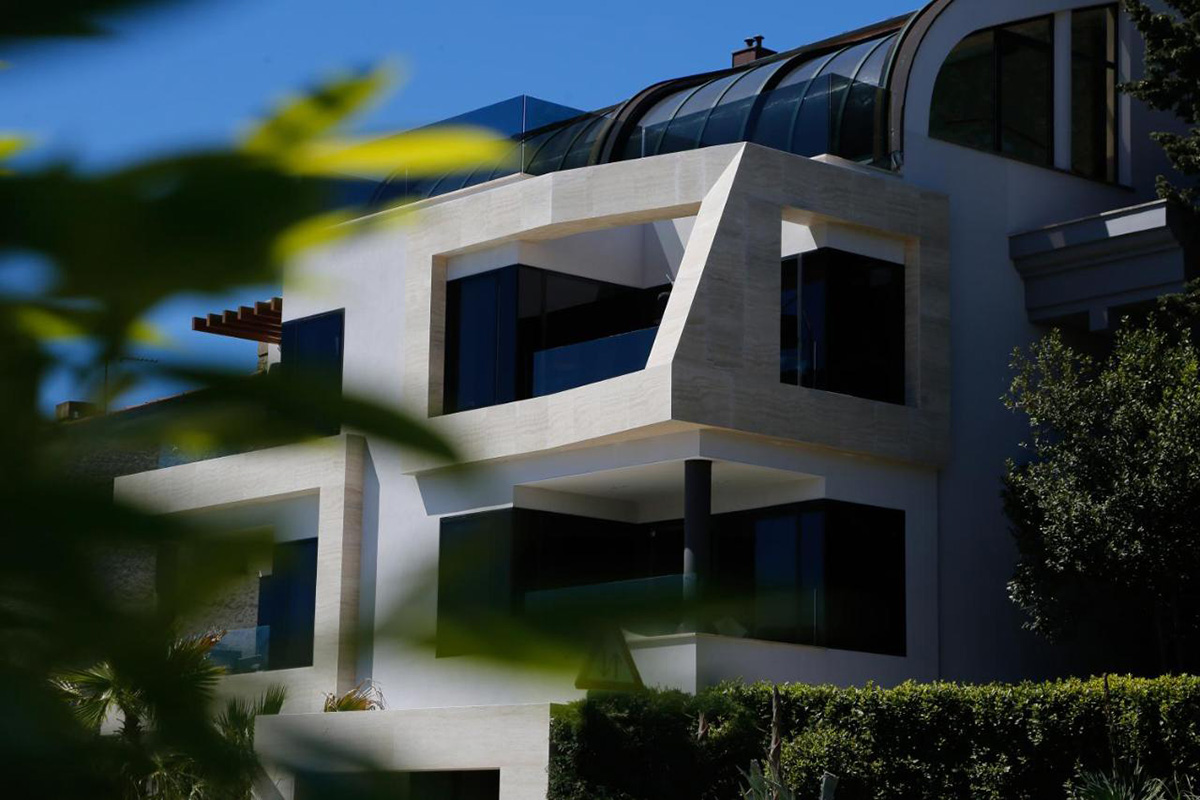 Hotel Valsabbion is a modern, elegant, and exclusively designed hotel that is 20 meters away from the Adriatic Sea coast in Pjescana Uvala, and 3 km from the center of Pula. This discreet boutique-style hotel is set on a quiet bay offering tastefully decorated rooms, gourmet breakfasts, and a small dedicated beach area and bar. Each carefully designed room offers comfort and sophistication, along with a private balcony or terrace showcasing stunning views of Pula and the Adriatic Sea. Its well-deserved spot on the list of best hotels in Pula is undeniable. If you want a really peaceful stay in Pula, this is the right hotel for you.
4. Park Plaza Arena Pula
Nestled along the sun-drenched coast of the Adriatic, the Park Plaza Arena Pula exudes a perfect blend of modern luxury and coastal charm. As you first arrive, you'll be struck by the sleek and contemporary design blending seamlessly with the lush greenery of the Mediterranean, creating a serene oasis just minutes away from Pula's vibrant center. The hotel features chic and cozy rooms, some offering balconies that overlook verdant trees separating it from a well-known pebble beach. With its clever modern style and exceptional staff, this hotel provides budget-friendly accommodations in Pula that are unmatched.
5. Adrion Aparthotel
Nestled in the charming city of Pula lies Adrion Aparthotel, perfect for a family retreat. Boasting impressive architectural standards and located only 500 m from the beach, it offers 11 thoughtfully designed rooms for maximum comfort. This 4-star aparthotel exudes an irresistible positive energy, dedicated to ensuring your well-being is a top priority. With endless opportunities for exploration at your fingertips and the stunning coast of Stinjan just a few minutes away, Adrion Aparthotel is the perfect destination for your Pula vacation. Its mesmerizing exterior perfectly complements the alluring interior that will captivate you from the moment you arrive.
6. Park Plaza Verudela Pula 
Situated within a serene coastal haven, this resort is a mere whisper away from the mesmerizing seafront, just 50 meters to be exact. Its ideal location on the eastern side of the Punta Verudela peninsula places it only 4 kilometers from Pula's iconic center. Families with children visiting Pula will find the modern and well-equipped accommodations at Park Plaza Verudela Resort to be an excellent choice for their stay. Park Plaza Verudela Pula offers a delightful blend of comfort and hospitality, ensuring you feel right at home during your visit. While not as lavish as other hotels in Pula, its inclusion on this list is well deserved.
7. Ribarska Koliba Resort
Uncover 100 years of history at Ribarska Koliba Resort in Pula, a cherished family hotel. Through their commitment to superior service and culinary excellence, every corner of the resort exudes a warm welcome. Savor a delightful meal highlighting the sea's treasures, featuring expertly cooked and beautifully presented fresh catches against a scenic backdrop imbued with nautical charisma. For a truly serene escape, pamper yourself with an array of rejuvenating treatments in the tranquil spa or unwind in the infinity pool with breathtaking ocean views after exploring Pula's sights. For those who love nautical tourism, this is the best hotel in Pula for you.
8. Hotel Galija Pula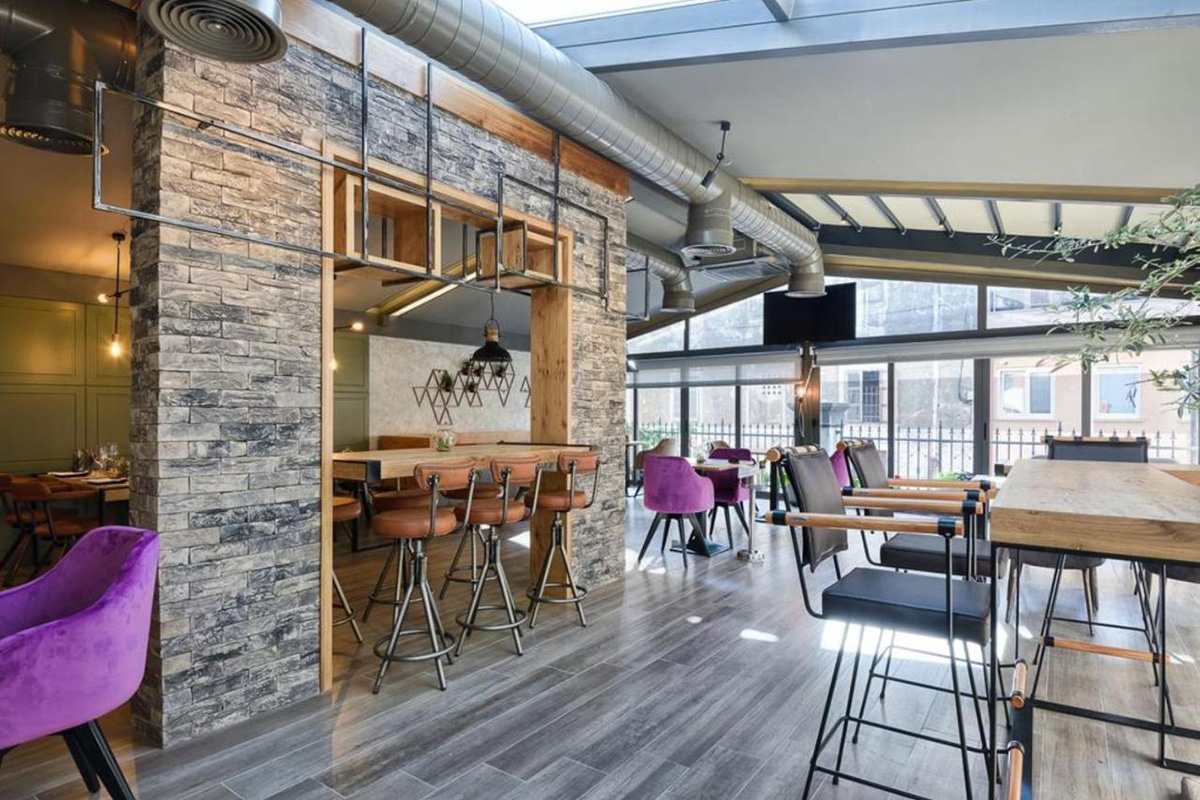 Conveniently situated at the heart of Pula lies Hotel Galija, a charming and cozy family-owned hotel. Fully equipped with modern amenities, it promises a delightful stay for its guests throughout the year. Each room exudes an inviting ambiance with stylish furnishings and considerate touches. As you gaze out of your window, take in the lively streets of Pula where the city's dynamic atmosphere blends seamlessly with its historic charm. Satisfy your cravings at an on-site restaurant, serving up delectable Istrian, Mediterranean, and international dishes. Plus, Hotel Galija is ideally located near ancient monuments that contribute to the rich heritage of Pula.
9. Hotel Amfiteatar Pula
Named after the iconic Pula Amphitheater, the Hotel Amfiteatar Pula is a sleek and trendy 3-star hotel with 18 comfortable rooms just steps away from the historic monument. In the ancient embrace of Pula's majestic amphitheater, Hotel Amfiteatar beckons travelers with its timeless charms. A stay at this hotel will be a fusion of Roman grandeur and modern amenities. Surrender to history's embrace and enjoy an elegant stay that bridges eras. The vibrant lime green and beige decor exudes a contemporary flair. While on the smaller side, this hotel undoubtedly ranks among the best hotels in Pula.
10. Hotel Premantura
Located a little bit far from Pula, Hotel Premantura offers the perfect opportunity for a rejuvenating getaway. Despite its 9-kilometer distance from Pula, the hotel has been recognized as one of the top hotels in the area. It's surrounded by idyllic nature and it's just a short stroll away from the sea. Indulge in the seasonal infinity pool that boasts a breathtaking bay view and overlooks a picturesque Mediterranean garden. Hotel Premantura also features an indoor wellness area, restaurant, and bar with a pool terrace. Also, you can relax in the Turkish or Finnish sauna.
11. Hotel Pula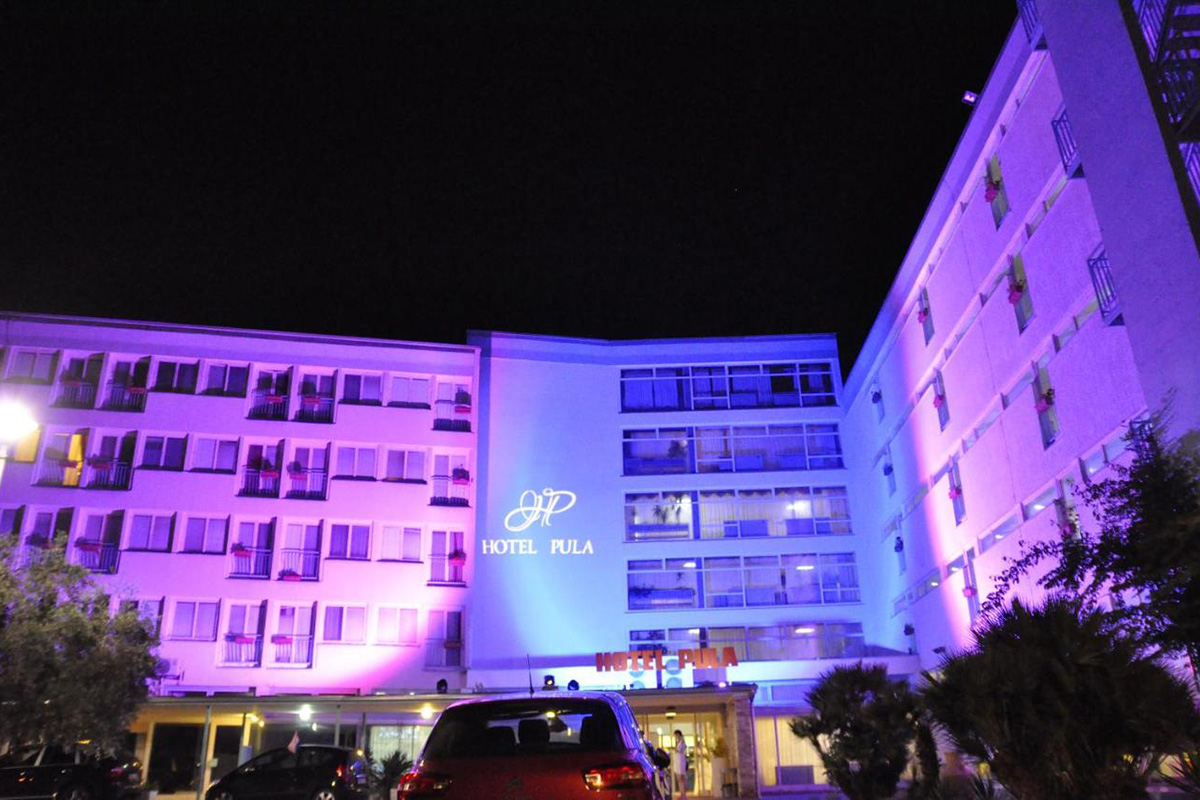 Among all the hotels in Pula, Hotel Pula stands out as the most unique one in its own way. The hospitable hosts at this hotel have earned it the nickname "Hotel with a Heart". No matter your reason for visiting Pula – whether it be for sports, relaxation, business, or spontaneity, Hotel Pula is available all year round to cater to your needs. With a positive and pleasant atmosphere and consistently friendly staff, guests are coming back to Hotel Pula all over again. For those wanting to explore the city center of Pula, the hotel is it's just 3 kilometers away.
Best hotels in Pula FAQ
What are the best hotels in Pula close to the Old Town?
The best hotels close to the Old Town include the Hotel Amfiteatar, Hotel Scaletta, and Hotel Galija.
What are the best hotels near Amphitheatre in Pula?
Some of the best hotels near Amfiteatar include Hotel Scaletta and Hotel Amfiteatar.
What are the best resorts in Pula?
The best resorts in Pula include Park Plaza Verudela Pula and Arena Verudela Beach & Villa Resort.
What are the best cheap hotels in Pula?
The best cheap hotels in Pula include Park Plaza Arena Pula, Boutique Hotel Valsabbion, and Grand Hotel Brioni Pula.
What are the best hotels in Pula for families?
Many families that traveled to Pula enjoyed staying at Park Plaza Histria Pula, Boutique Hotel Valsabbion, and Park Plaza Verudela Pula.
What are the best hotels in Pula for couples?
The best hotels in Pula that are loved by couples include Park Plaza Arena Pula, OASI Boutique Hotel, and Boutique Hotel Valsabbion.
What are the best hotels in Pula on the beach?
The best hotels in Pula by the beach include Park Plaza Arena Pula, Park Plaza Histria Pula, and Boutique Hotel Valsabbion.
What are the best hotels with a spa in Pula?
Hotels that received excellent reviews for the best spa center in Pula include Park Plaza Arena Pula, OASI Boutique Hotel, and Park Plaza Histria Pula.
Learn more about Pula
Visiting Pula is one of the best things to do in Istria and Croatia. Pula is one of the main highlights of this wonderful region in Croatia, most tourists come here to see the magnificent Pula Arena. And while this landmark is certainly glorious, there are even more great sights in Pula, making this place an amazing destination for a holiday. Pula is a completely different city than all other cities in Istria, including Rovinj, Poreć, and Opatija. With its long shipbuilding and navy tradition, Pula has always had more of an industrial, urban vibe than the touristy Dolce Vita style, that other cities in Istria have.
You might also like these articles!
• The 10 best hotels in Šibenik
• The 10 best hotels in Zagreb
• The 13 best hotels in Dubrovnik
• The 10 best hotels in Rovinj