In a world that is always bursting with a lot of vibes and a lot of positive, weird and wonderful places to tour. It becomes very easy to overlook a lot of other lesser-known location and destination that actually have much more to offer but only to those who are willing to take their adventure to some places a little different to where they use to visit. Most people already about a lot of popular destinations in various world known cities such as Rome, London, and Paris. In fact, a lot of this popular destinations sell themselves to potential visitors and tourist by the mention of their name. Although, the world as a whole is filled with hidden gems and there are a lot of places to visit in Europe which is not known to the entire world. Below are the eight best hidden destinations in Europe.
1. Hvar, Croatia
The island of Hvar in Croatia according to the traveler's magazine is one of the top ten most beautiful islands in the world. Which aside from its sunshine and seashores offers a lot of adventures. If you choose to spend your vacation in Hvar, there a lot of enjoyable activities you can do to enjoy your stay on this beautiful island.
You can go windsurfing, hiking, mountain climbing, mountain biking, kayaking and so many other activities you can choose from. No matter the kind of activity you decide to choose you will enjoy the sweet fragrance and beauty of this island. The beautiful sea on this island will bring a sense of delightfulness to your sense organs and eradicate all the stress that has been accumulated in your body.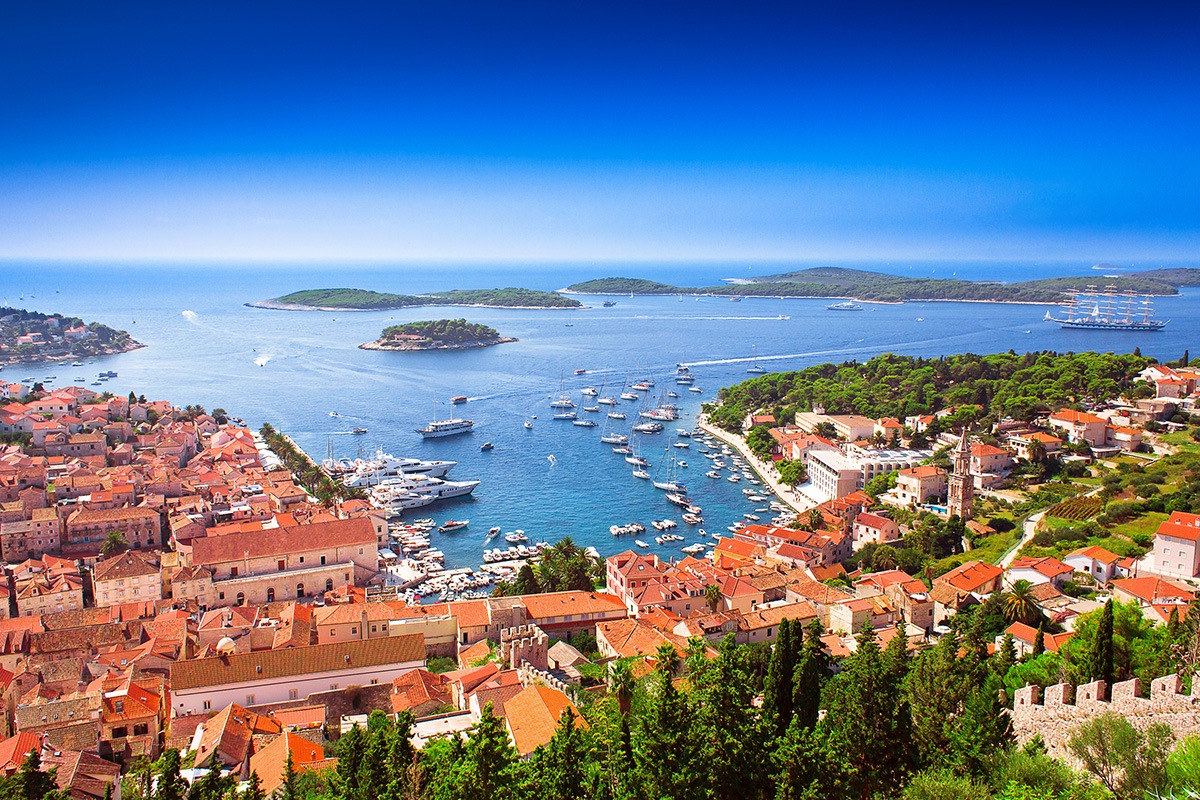 2. Bruges, Belgium
Bruges located near the Belgium coast is recognized to be the heritage site of UNESCO. Some people call it the Venice of the North. The city was founded in the 9th century by Vikings and happens to be one of the largest city in the world in the 11th century.
As a result of its big port, Bruges became world commercial city in the 14th century. Right now it has become a tourist destination and a unique city to visit due to it Medieval image. There are lots of attractive bars, cafes, and restaurants offering international and local cuisine with the Belgian beer to taste. The great city and its wonderful attractions can be explored by foot or boats.
3. Mont Saint Michael, France
Mont Saint Michael is beyond a reasonable doubt one of the most interesting places all over the world to admire and relax while on your wonderful vacation. This is the best place to have the best vacation of all time. As the peaceful island offers a wide range of views for tourist and relaxation spots for visitors coming to relax.
This rocky island as the name implies is an island only when the tides allow and integrates miscellaneous angles that make it bloom in uniqueness. It a touristic center with an abundance of options and attractions.
4. Mostar, Bosnia and Herzegovina
Mostar is a city known for its ancient bridge crossing emerald green waters of the Neretva river. The city set in a valley boasts beautifully vies across local cliffs. There is a mix of architectural styles and designs lining it streets originating from the regions culture and history. There are lots of stunning churches, and mosques visitors can tour. And for those who want to embark on a summer holiday, Mostar has proven to be the right place as it also boasts to be one of Europe's sunniest city.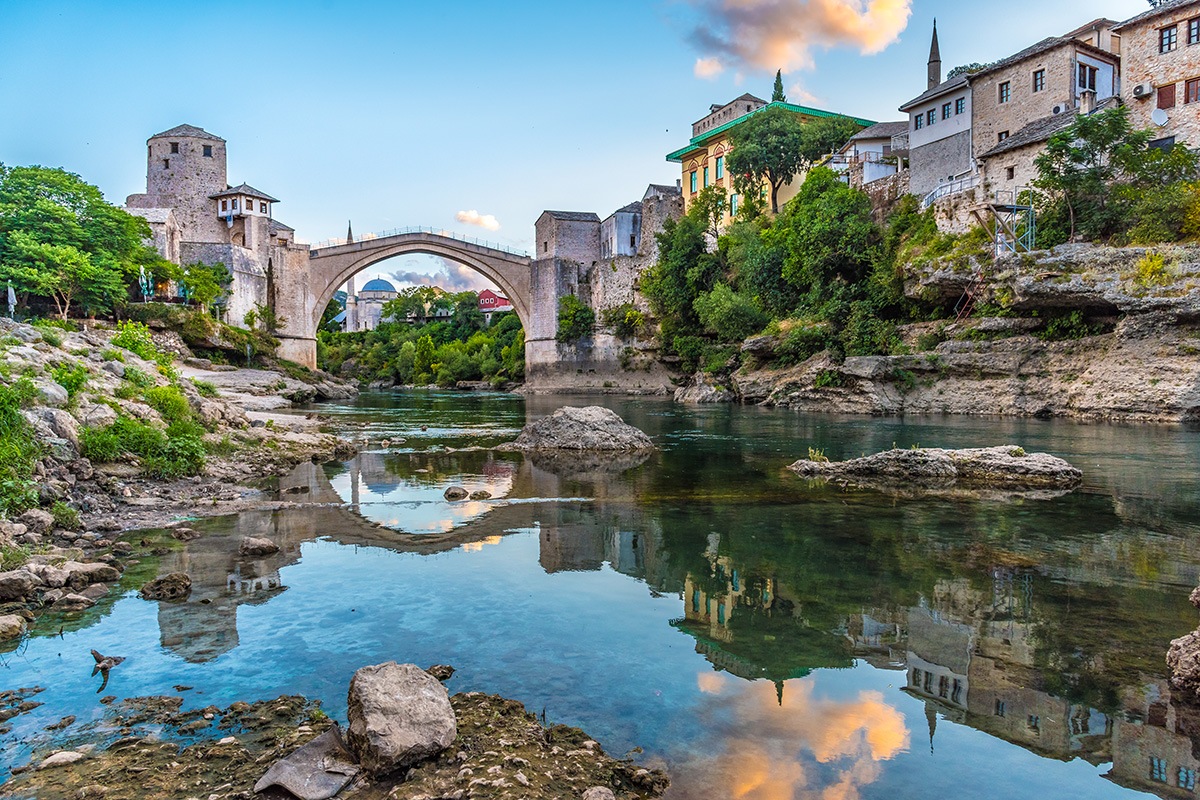 5. Vernazza, Italy
Vernazza is usually referred to as the jewel of the Cinque Terre Villages in Italy. The harbor front beach, friendly residents, and seaside cafes will definitely wow you whenever you visit this amazing spot. Vernazza is a free traffic, slow paced, no museum location with lots of sun and sand for the perfect summer holiday. You can enjoy various activities such as midnight romancing, swimming, hiking and so on. This is one of the earth's true treasure as the locals are always accommodating and friendly to tourists.
6. Meteora, Greece
Meteora is the right place to visit if you want to enjoy the beauty of nature and the ingenuity of man. In Kastraki, a village somewhere in Thessaly, there lies a stone forest of more than 20 enormous pillars of rock. These rocks are hundreds of meters high into the sky.
Meteora which literarily means "suspended in the air" was build by the monks during the 14th  and 16th century. Inside Meteora, there are a lot of religious artifacts which were brought in by the monks.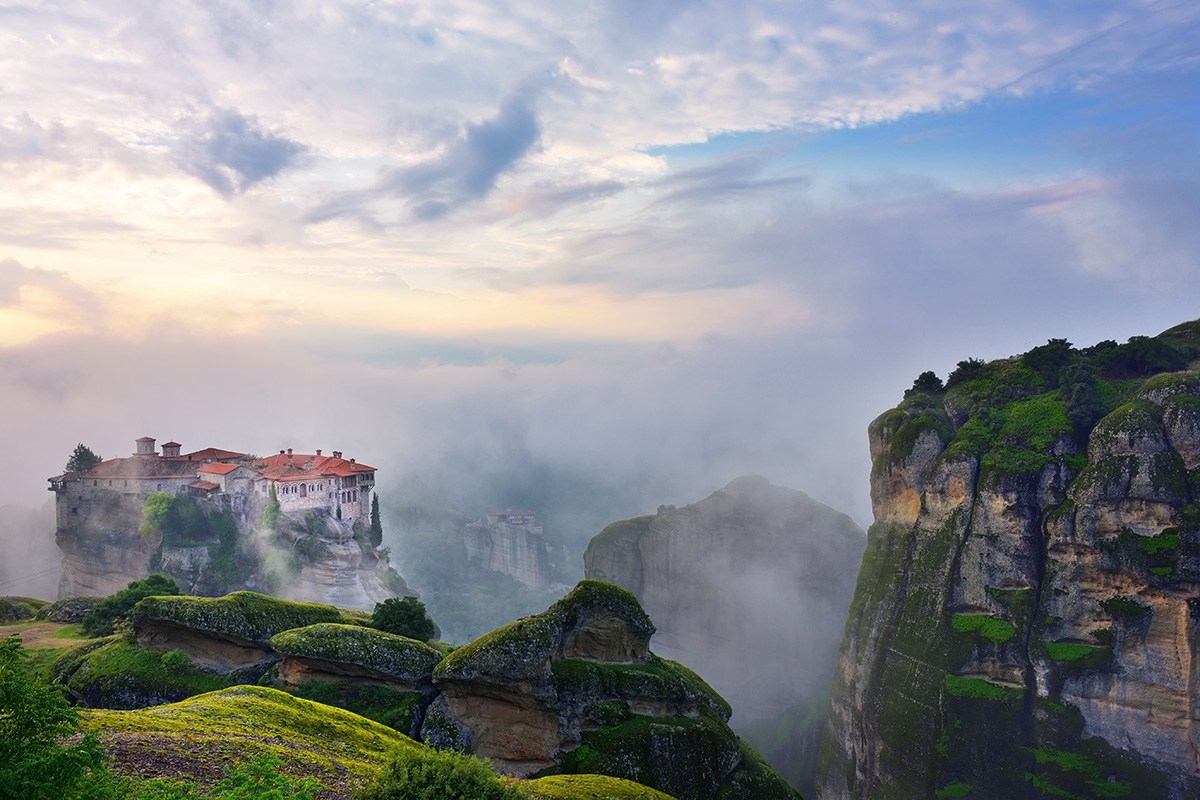 7. Rothenburg, Germany
Rothenburg located in south Germany is about 110 miles south east of Frankfurt. This town is situated on a hill overlooking the Tauber river. It is a very small town, and you can take a walk around the whole town in half a day. Rothenburg became a "Free Imperial City" in the 13th century and became a major regional trading center. During the thirty years war (1618-1648), the town escaped being sacked by the enemies when it ex-mayor accepted a challenge from the general of the enemies and gulped almost a gallon of drink in one single draught an even that is always repeated during the town's festival every spring.
8. Hallstatt, Austria
Speaking of Hallstatt, it is a small town in Austria. And It is a city known for its historical heritage and salt productions. As a result, the town is usually referred to as the most beautiful small town or better still the oldest salt town. This town has a long history. It is known to be one of the oldest towns in Austria.