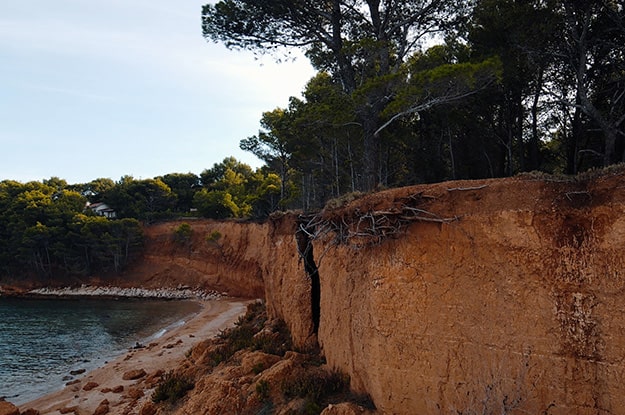 Beach Pobrizi on Vrgada
With one of the cleanest and clearest seas in the world, the Croatian coast is full of stunning beaches. You can find the most beautiful, graceful, sandy and pebble beaches you could ever visit. Some of them have already been discovered and made popular by tourists. But thanks to the diverse and indented coastline, many are still unknown which makes it easier for you to find your piece of paradise this summer. On the island of Vrgada, hiddes one of the most beautiful beaches in Croatia. The famous Golden beach hides many charms. The locals call it Pobrizi beach. Pobrizi beach is one of the most famous sandy beaches on the Pakoštane Riviera and one of the recognizable symbols of the island of Vrgada.
Beach is unique and unreal
This beautiful beach is located behind cliffs, and you can only reach it by going down a very steep staircase that is cut into the rock or through a small narrow path that runs through a pine forest. Coming to the beach is a small adventure in itself. This ideal location for complete enjoyment is partly due to the inaccessible terrain and partly due to its mysterious location. The magic of this beach does not come to the fore during the summer when tourists are on the beach, when boats are anchored along the coast and when is a lot of noise. The real charms and beauties of the beach are before and after the summer season. Hard to believe? You just have to experience it to believe it.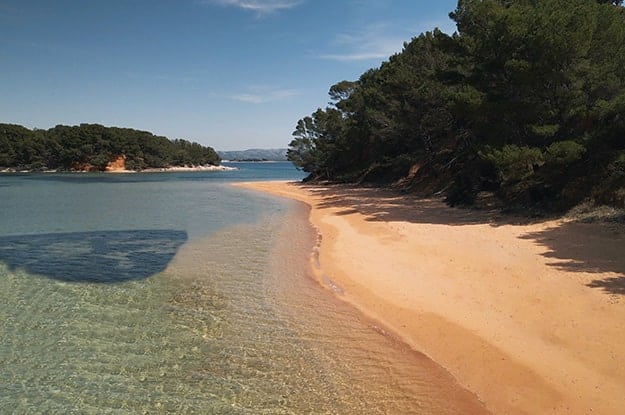 The island of Vrgada
The island of Vrgada represents the harmonious life of nature and humans. Located on a small Mediterranean island in the heart of Dalmatia. A slower lifestyle reminds us that we need so little for sincere happiness. The island of Vrgada was named 'Golden Island' because of its beautiful beaches with special, golden sand that cannot be found on land. Vrgada is a Dalmatian fishing island that has preserved traditional ways of life without cars. Escape from the stresses of modern life and return to nature on an island where time stands still. This island of turbulent history and indescribable beauty will surely delight you if you give it a chance.
© 2023 Visitteo. All rights reserved.