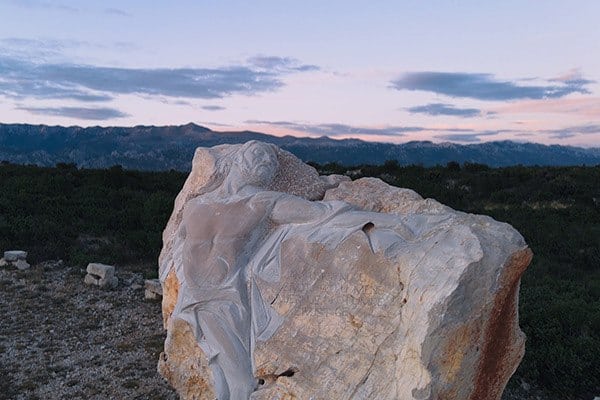 Unique and impressive
The Way of the Cross in Posedarje is the most massive and the most difficult in the world in terms of its material. It starts at 80 meters above sea level and ends with a lookout at 200 meters above sea level. Where under the blue sky is a view of the Novigrad Sea and the Velebit mountain range. The Way of the Cross consists of 14 stations, boulders carved with biblical motifs, and the Tomb of Jesus and the Resurrection. Each white stone station of the Way of the Cross, 2.5 kilometers long, is 2.5 meters high and weighs between five and ten tons. The leader of the whole project is the amateur sculptor and artist Vinko Kajmak, who is also the initiator of this exceptional spiritual-artistic work and international project.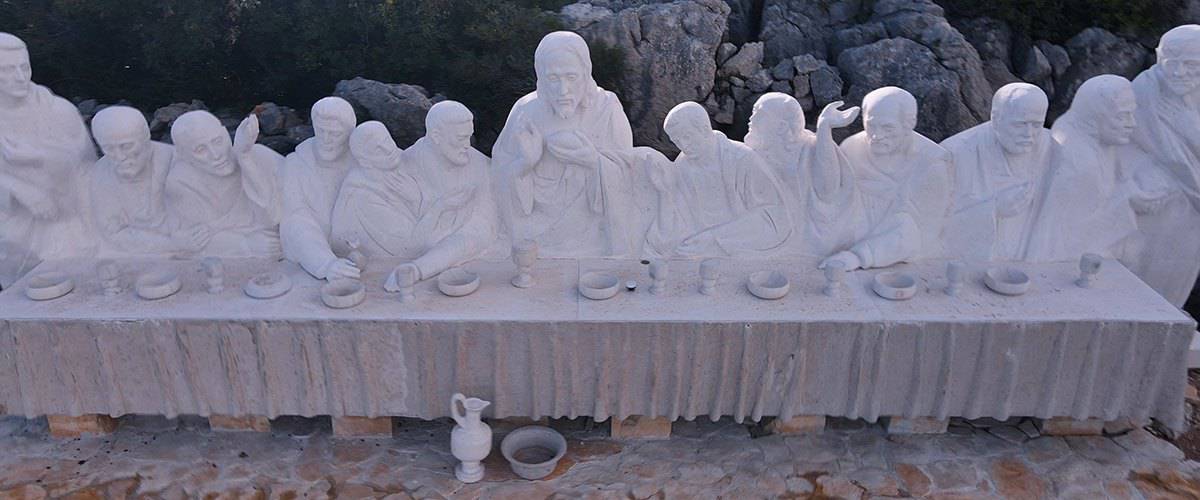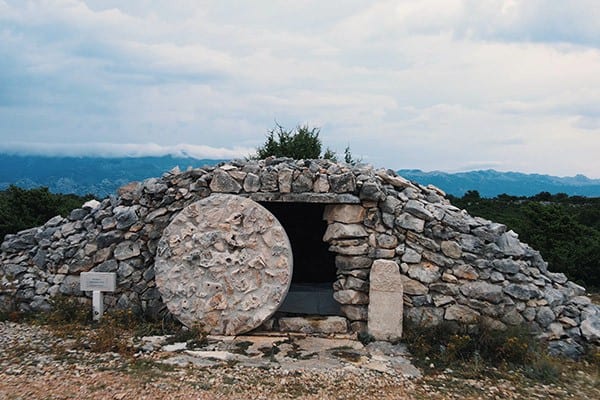 The Way of the Cross fused with nature
The Stations of the Cross are the work of fifteen artists, most of whom are from Ukraine, then Croatia and Slovenia. Every sculptor made a station in the freedom of his inspiration. Each station was made by one artist during three sculptural colonies, each lasting three weeks. The entire Way of the Cross exudes the harmony of harmonious stylistic workmanship. The sculptors have achieved that every white sculpture is placed in harmony with nature, the environment is not disturbed in anything. The Way of the Cross in Posedarje is in pure harmony with nature. At the top of Brisnica hill in Posedarje, the imposing Last Supper was made of stone and a large stone Cross.
Want to visit The way of the Cross in Posedarje? You can find accommodation on Visitteo. Compare prices of hotels, apartments, rooms, studios, villas, and many other types of accommodation. Discover Croatia, get inspired, and find interesting destinations on our social networks – Instagram, Facebook, Twitter and YouTube
© 2023 Visitteo. All rights reserved.