Best hotels in Belgrade
Hotels in Belgrade aren't just places to rest, they're portals to the city's rich history, artistic energy, and timeless charm.
Serbia's dynamic capital, Belgrade, has a wide selection of hotels to suit the needs of any kind of visitor. There are options to suit every budget, as well as opulent five-star hotels. The city center is home to a large number of hotels, making it simple to visit historical locations like Skadarlija, a bohemian neighborhood noted for its vibrant atmosphere, and Kalemegdan Fortress. Hotels in Belgrade offer comfort and peace, together for an unforgettable stay.
1. Saint Ten Hotel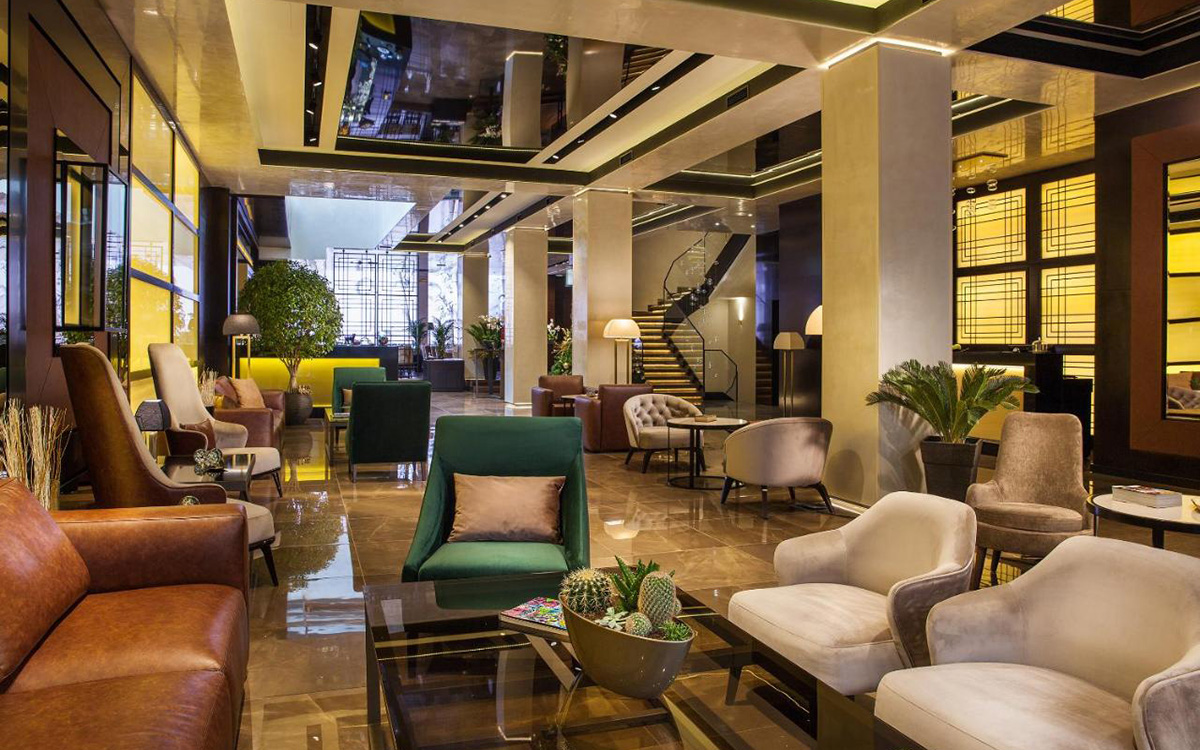 One of Belgrade's oldest residential areas is elevated to a sophisticated level of luxury with the understated elegance of the Saint Ten Hotel. The hotel feels like a much more intimate boutique hotel, even though it has 56 rooms, and the hotel restaurant has grown to be a brand in and of itself. The building's discreetly opulent style fits a structure that once hosted political parties. Free drinks are provided in the minibars of each room, and free international landline calls, as well as bike rentals. The small spa has a hydrotherapy pool, a sauna, and a fitness center.
2. Hilton Belgrade
Hilton made its debut in Belgrade with this ultramodern four-star hotel. The hotel is located on the southern edge of Stari Grad (Old Town). Celebrities in the area frequently visit its stylish rooftop terrace restaurant and bar, which attracts anyone seeking breathtaking views and sunsets. It's not exactly in the heart of Belgrade, but it's only eight minutes' walk from the Nikola Tesla Museum, the massive Sveti Sava temple, and Tasmajdan Park's lovely gardens and cafés. The largest food market in Belgrade, Kalenic, is a 12-minute walk away. On the way, you'll pass the popular Njegoseva Street bars.
3. Hyatt Regency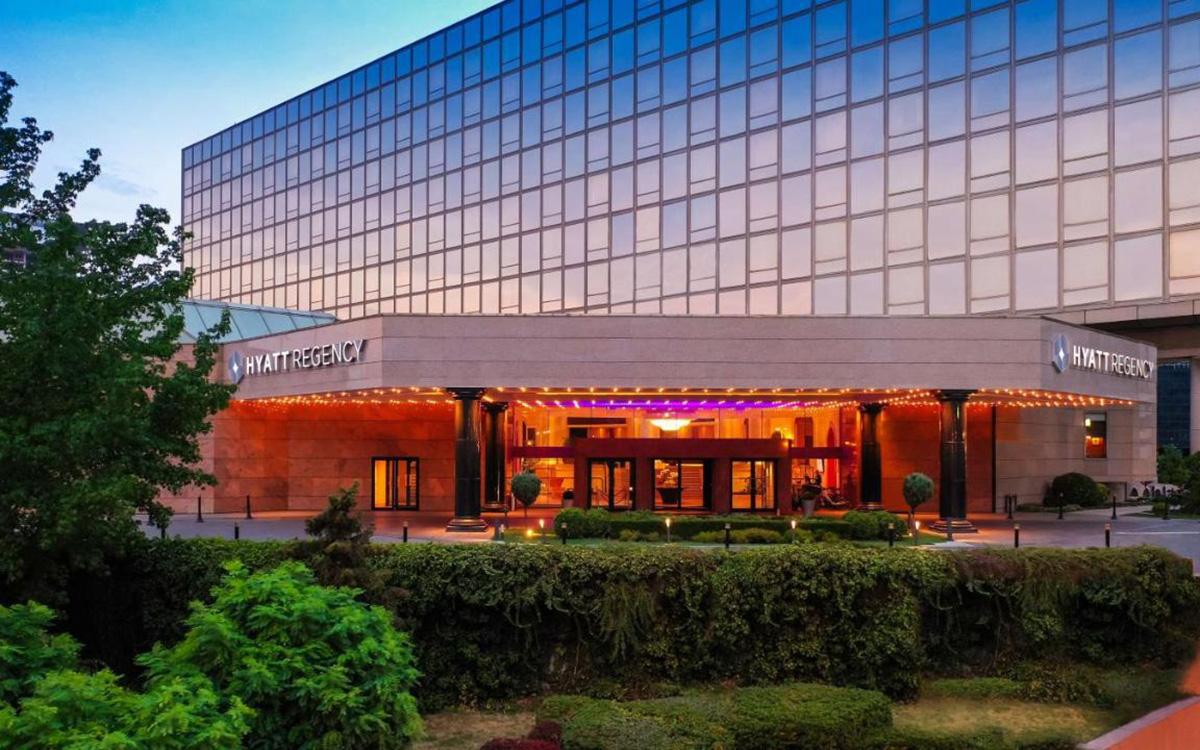 Discover the vibrant and invigorating ambiance of Hyatt Regency Belgrade. Nestled in the bustling heart of New Belgrade, this luxury hotel is the top choice for both leisure and business travelers. Boasting a prime location in the city's central business and entertainment hub, it offers easy access to the city center and Belgrade airport. Stroll along the picturesque Sava River, explore the city's largest shopping mall, or unwind in the state-of-the-art Club Olympus Fitness facilities at the hotel. Hyatt Regency Belgrade promises a unique and contemporary experience that blends comfort and convenience for a memorable stay in the Serbian capital.
4. Metropol Palace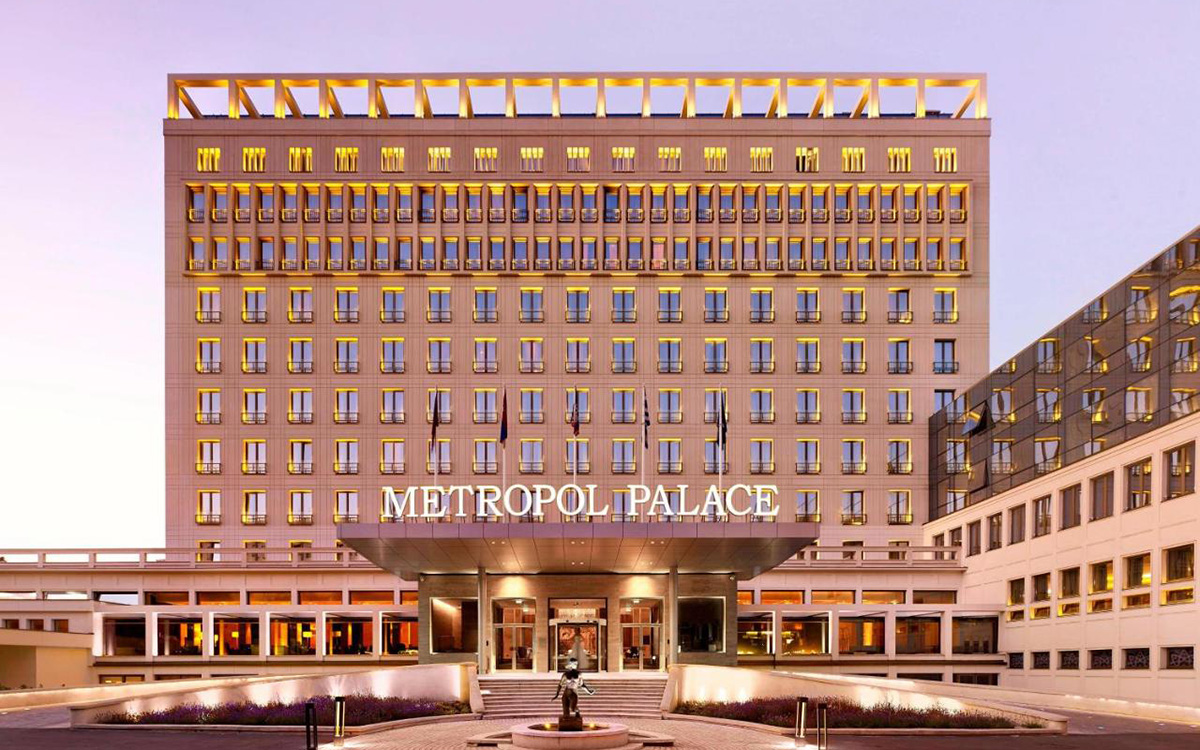 One of the most outstanding examples of the grandeur and grace of the mid-century modernist era is the Metropol Palace Hotel in Belgrade. The hotel, which dates back to 1957, has undergone extensive renovations and modernizations without sacrificing its storied past or classic charm. Luxurious amenities and exquisite design distinguish each of the hotel's rooms and suites, guaranteeing a delightful and unforgettable stay for visitors. Rooms at the Metropol Palace Hotel are the height of luxury. The welcoming and knowledgeable staff is committed to providing outstanding service, making your stay an unforgettable experience, whether you are here for business or pleasure.
5. Hotel Townhouse 27
Belgrade's first boutique hotel is in a dark grey 1929 townhouse in the heart of the old town of Belgrade. Individually designed rooms show that contemporary can still be cozy, their sleek style infused with warmth and sophistication in equal measure. There's an immediate sense of discreet luxury behind the slate-grey façade, and what makes it stand out from your usual design hotel is the lavish amount of original artwork commissioned for the hotel. Friendly, knowledgeable, and professional staff have a pleasing old-world courtesy and instantly make you feel at home. The hotel doesn't have its own spa, but guests have free use of a neighboring spa and fitness center.
6. Royal Inn Hotel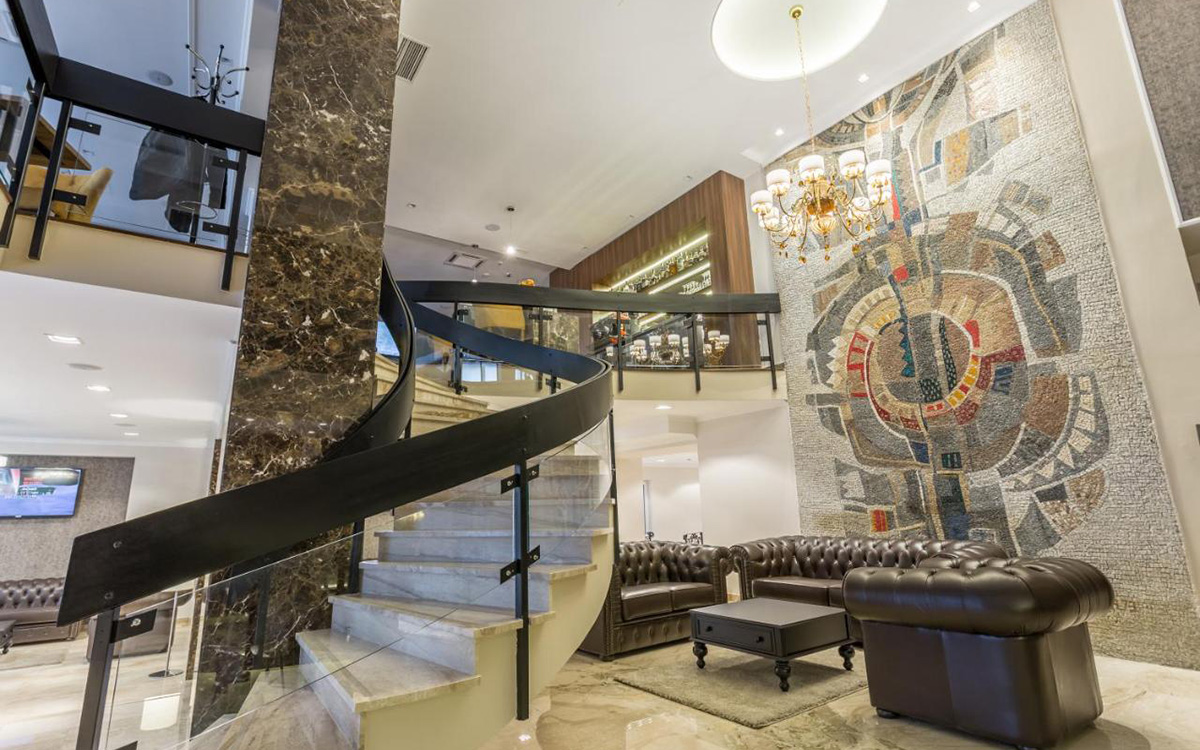 One of the oldest hotels in Belgrade is the Hotel Royal Inn, which is located in the heart of Stari Grad (Old Town). After a much-needed and thorough renovation, it now provides excellent value for a four-star hotel in a prime location. Although the hotel dates from 1883, the interior design is entirely contemporary. The 97 roomy suites have been remodeled in an aesthetically pleasing modern, light, and airy style. They have minimalist furnishings, marble bathrooms with modern showers, and neutral décor. Royal Inn deserves its place on our list of best hotels in Belgrade.
7. Square Nine Hotel Belgrade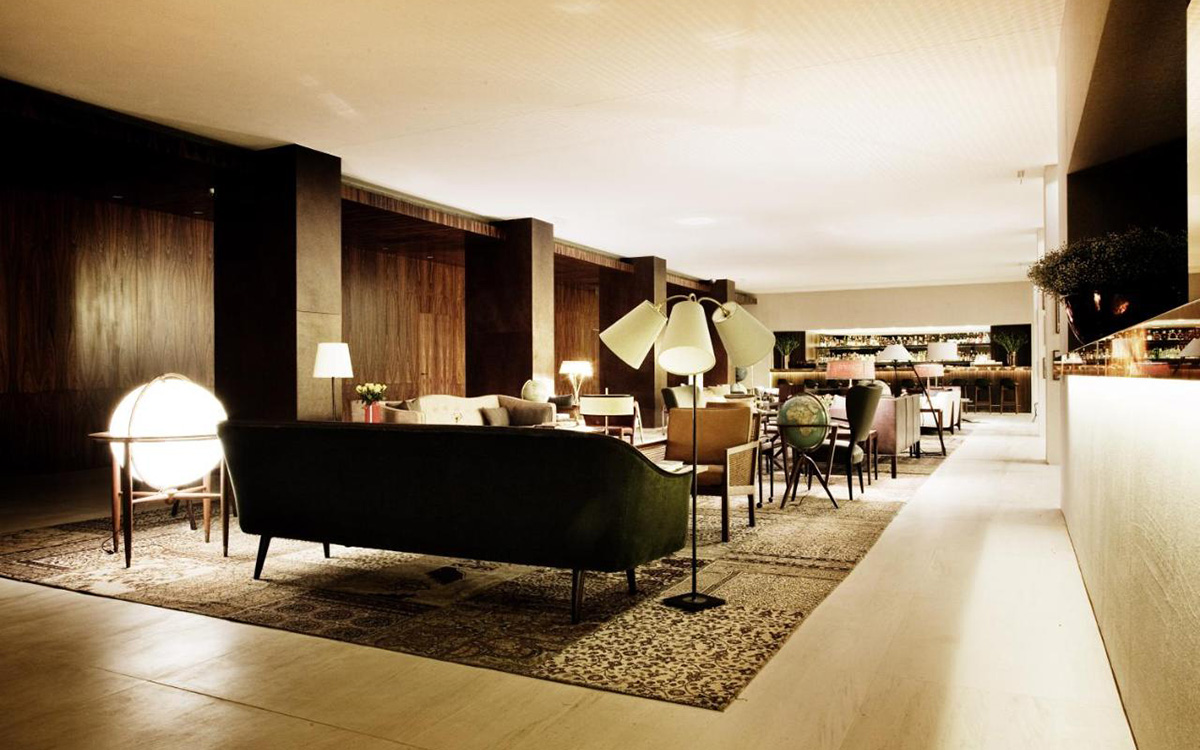 The Square Nine Hotel in Belgrade is an architectural marvel. Located in the center of the city, just a short stroll from the National Theater, the National Museum, and the Kalemegdan Fortress. Beneath its striking exterior is a spacious lobby with large book and art collections, a polished limestone floor, and furniture in the design style, offset by an abundance of fresh flowers. Inside, visitors will discover incredibly comfortable and cozy lodgings, complete with first-rate service and meticulous attention to detail. The rooms are large and stylish without being pretentious. In the middle of the bustling capital city, there is total comfort and tranquility thanks to the quiet, sound-proof windows.
8. Prezident Palace Belgrade
Much more than a luxury hotel, Prezident Palace represents the epitome of art and a fantastic adventure through the glamour and elegance of the magnificent Baroque era. As a grandiose work of art, the hotel reflects exquisite design, furnished with priceless antiques and baroque paintings and sculptures that imply an affluent lifestyle. The Prezident Palace Hotel is conveniently located near the most popular tourist attractions in Dorćol, one of the oldest city quarters. It has a perfect location which is only a couple of minutes away from the National Theater, the National Museum, and the medieval Kalemegdan Fortress.
9. Hotel Xenon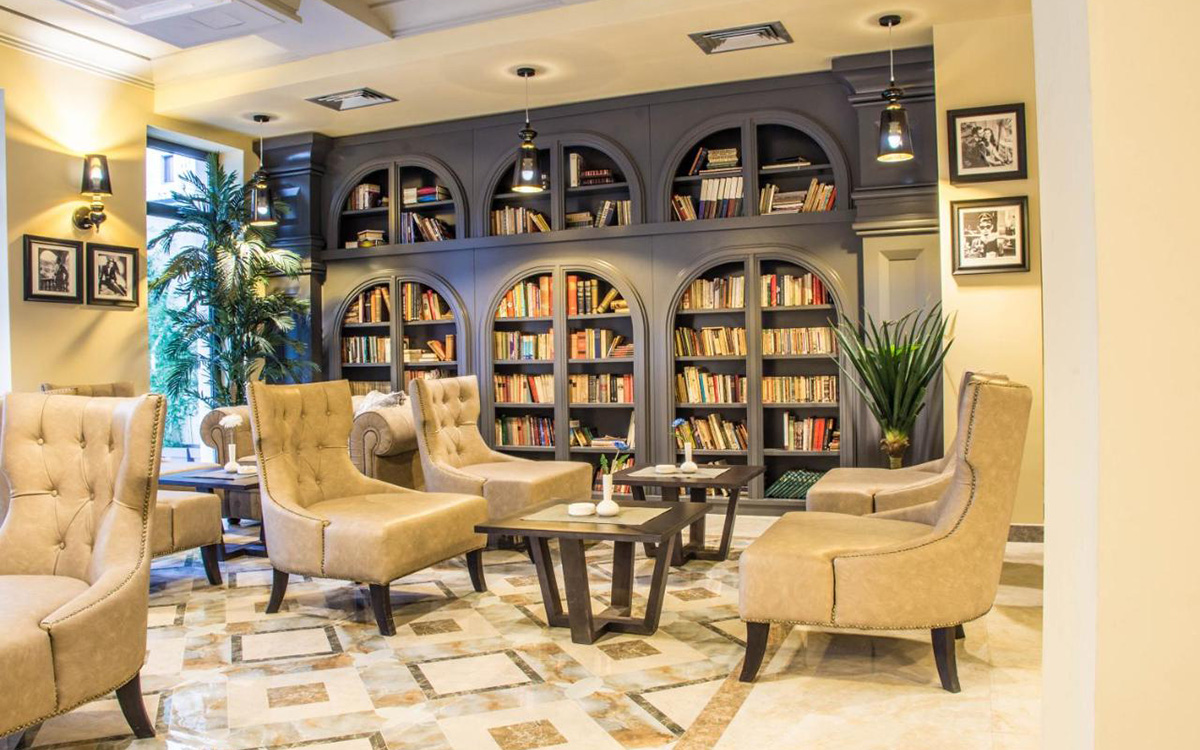 We like to think of the Xenon Hotel as a home away from home because of its cozy atmosphere and timeless charm. A place where attention to detail matters and where friendly, professional staff will be happy to attend to your every need.  And where the location couldn't be more suitable. You don't often find an elegant hotel in the capital's most innovative area. 27 luxurious guest rooms with wood paneling and modern warmth welcome you with traditional architectural details. Every room features exquisite fabrics, fine woods, and distinctive details, creating an oasis of serene comfort and understated luxury.
10. Belgrade Art Hotel
The Belgrade Art Hotel, located directly on Knez Mihailova, Belgrade's main pedestrian thoroughfare, is about as central as it gets. This four-star hotel exudes a sophisticated, urbane vibe that permeates both its elegant restaurant and café bar. One of the first groups of design hotels in the area was the Belgrade Art Hotel. The young, multilingual staff always provides courteous, effective service. There is a massage room and sauna in the small spa area. Padded headboards that reach the ceiling in well-furnished rooms provide a delicate accent to the minimalist décor. With this unique hotel, we are finishing our list of the best hotels in Belgrade.
Best Hotels in Belgrade FAQs
What are the best hotels in Belgrade closest to the city center?
Hotels closest to the city center include Hotel Townhouse 27, Hotel Moskva, and Belgrade Art Hotel.
What are the best hotels in Belgrade with beautiful views?
The hotels in Belgrade with top-rated views include Crystal Hotel, Hotel LoRa, and Falkensteiner Hotel Belgrade.
What are the best luxury hotels in Belgrade?
The best luxury hotels in Belgrade include Saint Ten Hotel, Square Nine Hotel, and Hyatt Regency.
What are the best hotels with a pool in Belgrade?
The best hotels in Belgrade with a pool include Square Nine Hotel, Hyatt Regency, and Metropol Palace Hotel.
What are the best cheap hotels in Belgrade?
The best cheap hotels in Belgrade include Square Nine Hotel, Hotel Xenon, and Belgrade Art Hotel.
Which hotels in Belgrade are good for families?
Many families that traveled to Belgrade enjoyed staying at the Saint Ten Hotel, Square Nine Hotel, and Hotel Xenon.
Which hotels in Belgrade are good for couples?
These hotels in Belgrade are highly rated by couples Saint Ten Hotel, Square Nine Hotel, and Hotel Xenon.
What are the best hotels with a spa in Belgrade?
Hotels that received excellent reviews for the best spa center in Belgrade include Square Nine Hotel, and Metropol Palace Hotel.
Learn more about Belgrade
Serbia's resilient heart, Belgrade, dances to its own beat. Belgrade is a city of contrasts, where the modern and the ancient collide, tradition and innovation coexist peacefully, and history meets modernity. Belgrade's colorful energy flows through fascinating museums, old fortresses, and bustling street art scenes along the Danube and Sava rivers.
The vibrant markets, quaint coffee shops, and soulful nightlife of the city all contribute to its unique character. Discover the captivating allure of Belgrade, whether you're exploring the historic Belgrade Fortress or enjoying the vibrant nightlife on Strahinjića Bana Street. Belgrade's charm is a masterpiece that never gets old.
Belgrade's chaotic past is revealed before your eyes as it speeds toward a brighter future. Art nouveau masterpieces and socialist modernist monoliths coexist with Ottoman relics and ruins of the Habsburg legacy. Here, at the confluence of the Sava and Danube Rivers, lies an ancient culture that evokes memories of communist-era Yugoslavia while also representing a modern, EU-contending epicenter of cool.
You might also like these articles!
• The 10 best hotels in Novi Sad
• The 10 best hotels in Banja Luka