Best Hotels in Novi Sad
Hotels in Novi Sad are like portals to a symphony of comfort, seamlessly blending modern luxury with the echoes of the city's timeless tales.
Hotels in this amazing city create a warm and welcoming atmosphere amidst a diverse range of cultures. Every hotel captures the unique charm of the Novi Sad. Whether it is tucked away in the historic district or situated on the outskirts of the city. Novi Sad's hotel choices range from contemporary hotels with wellness centers and picturesque boutique hotels with 19th-century charm. Hotels in Novi Sad offer a perfect fusion of convenience, comfort, and cultural charm, ensuring that guests have an amazing experience.
1. Sheraton Novi Sad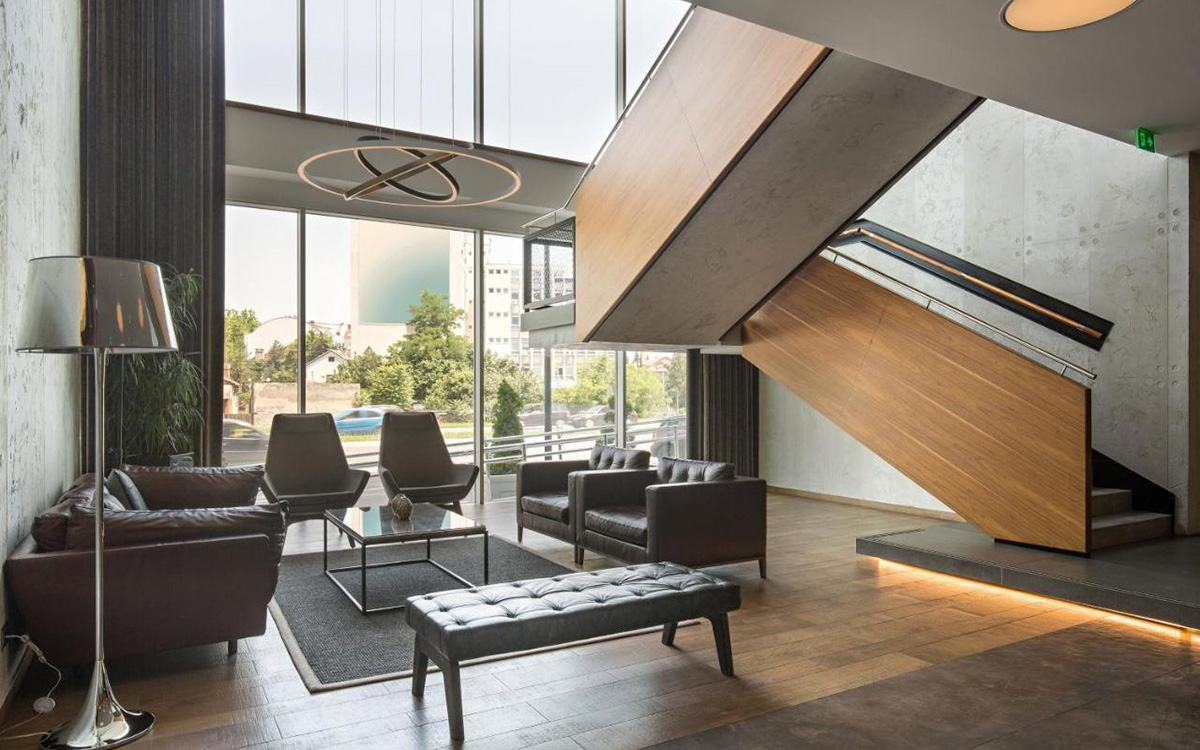 The Sheraton, one of the best hotels in Novi Sad, is situated in Bulevar Europe, roughly 2.4 kilometers from the city's center and famous sites like the Promenada Shopping Mall, Town Hall, Bishop's Palace, and Petrovaradin Fortress. The international cuisine of the Peppermint restaurant is absolutely gorgeous. Onsite services include a business center, bar, fitness center, and spa with hot tubs, sauna, and hammam for relaxation. Spacious, tastefully furnished rooms and suites with marble floors, air conditioning, safety deposit boxes, and free WiFi are all included.
2. Prezident Hotel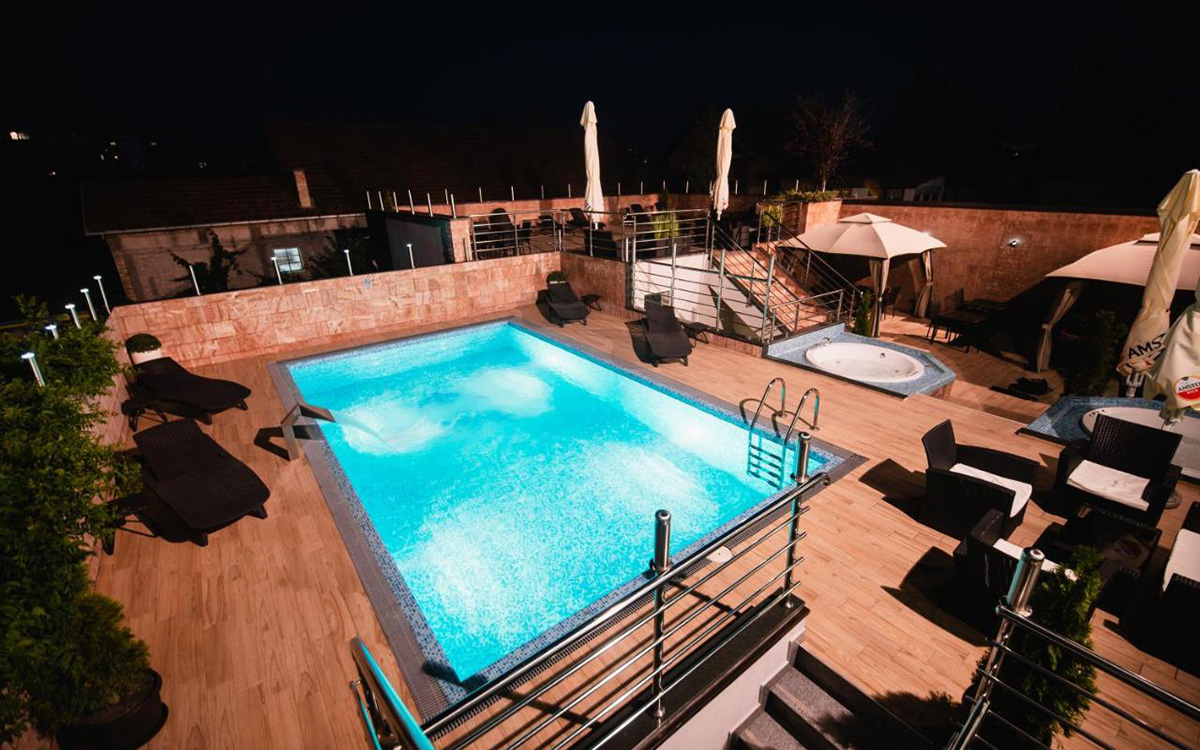 This hotel in Novi Sad has an international restaurant, a spa, and a wellness area with hot tubs, a gym, saunas, and a massage section. It also has an outdoor and indoor swimming pool. There is free WiFi available throughout the hotel and free parking available on-site. In addition to having air conditioning, flat-screen cable TVs, coffee and tea makers, and spacious bathrooms, rooms are tastefully furnished. Additionally, some rooms feature seating areas and balconies. One of Novi Sad's most popular attractions, the Fruska Gora Mountains, can be seen from the Presidential Suite's expansive terrace and hot tub. This is the best option if you want to have an opulent stay in one of the best hotels in Novi Sad!
3. Garni Hotel Ami
Situated close to the bus and train station on Bulevar Oslobođenja Street, the Hotel AMI is easily accessible from Novi Sad's downtown area. Every accommodation unit is furnished to suit a wide range of preferences, and the most discerning visitors will be delighted by the contemporary style and attentive service. Apartments and hotel rooms come equipped with everything you need for a comfortable stay. There is a coffee shop, a meeting room, and a conference hall inside the hotel. The majority of the city's sights and monuments, as well as various parts of the city, are easily accessible due to the property's excellent location.
4. Hotel Novi Sad
Hotel Novi Sad, which is ideally situated between two busy boulevards and offers quick access to the city center. Take in the diverse array of activities, sports centers, and cultural landmarks that surround the perfect hotel location. Convenience is enhanced by being close to the main bus and train station, and the garden-themed restaurant provides a lovely haven. Choose the ideal accommodation from 109 rooms spread across various structures, including Standard, Premium, Lux, and Family apartments. At the restaurant, which is perfect for celebrations and weddings, savor delicious national cuisine along with a wide assortment of wines and cocktails.
5. Hotel Pupin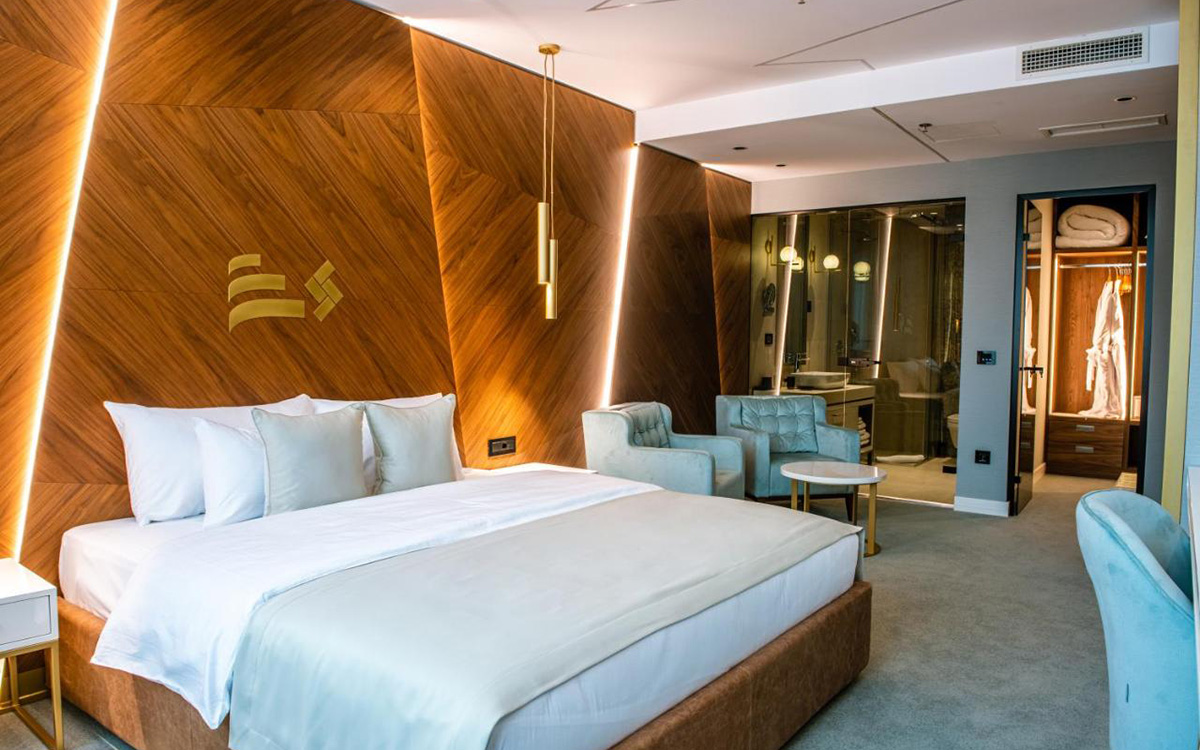 Explore the cultural landscape of the future at Hotel Pupin, the Novi Sad's newest landmark. Indulge in some well-earned relaxation, enjoy fine dining at Kalem and ZAK restaurants, and soak in the vibrant atmosphere. You'll receive unrivaled hospitality. The echoes of old architecture embrace Novi Sad's rich tradition, fusing it with modern design to symbolize progress. Discover a flawless fusion of modernity and tradition at Hotel Pupin, where exceptional accommodations are assured. A new era of sophistication and cultural appeal is embodied by Hotel Pupin. The list of best hotels in Novi Sad would not be competed without this hotel.
6. Garni Hotel Leopold I
Perched atop the 17th-century Petrovaradin Fortress with a view of the Danube is the Hotel Leopold I. There is free on-site parking available when you stay here. Impressive international and local fare is served in the baroque-style Restaurant Leopold onsite. Moreover, you can eat outside on the terrace with a view of the Danube. The fitness center, saunas, hot tubs, and massages are all available for a fee at the spa and wellness center. Hiking, fishing, and horseback riding can all be arranged through the hotel at an additional fee. With views of the river or a fortress, the rooms and suites offer the finest amenities.
7. Citi Hotel Veliki
Explore the allure of the boutique hotel Citi Hotel Veliki, which is tucked away in the center of Novi Sad, only 50 meters from the bustling pedestrian area. The hotel's interior has a contemporary charm, while the exterior exudes timeless elegance, all housed in a 19th-century building of historic and cultural significance. 14 large apartments and rooms, which range in size from 28 to 40 square meters, provide the perfect balance of comfort and design. Relax in the living room and bedroom, treat yourself to the luxurious bathroom, and take advantage of the minibar, free internet, and air conditioning.
8. Garni Hotel Aleksandar
Explore the charms of Hotel Aleksandar, which is conveniently located 1.5 km from Novi Sad Fair and 2.5 km from the city center. With 33 rooms and suites, this upscale 4-star retreat offers a distinctive fusion of traditional décor and attentive service. Hotel Aleksandar offers a unique concept with warmth and elegance at its core, guaranteeing a memorable stay. Indulge in the peaceful atmosphere where grace and sincere hospitality collide. Regardless of your reason for visiting, hotel dedication to quality ensures an experience that surpasses your expectations. At Hotel Aleksandar, comfort and style seamlessly blend together.
9. Hotel Park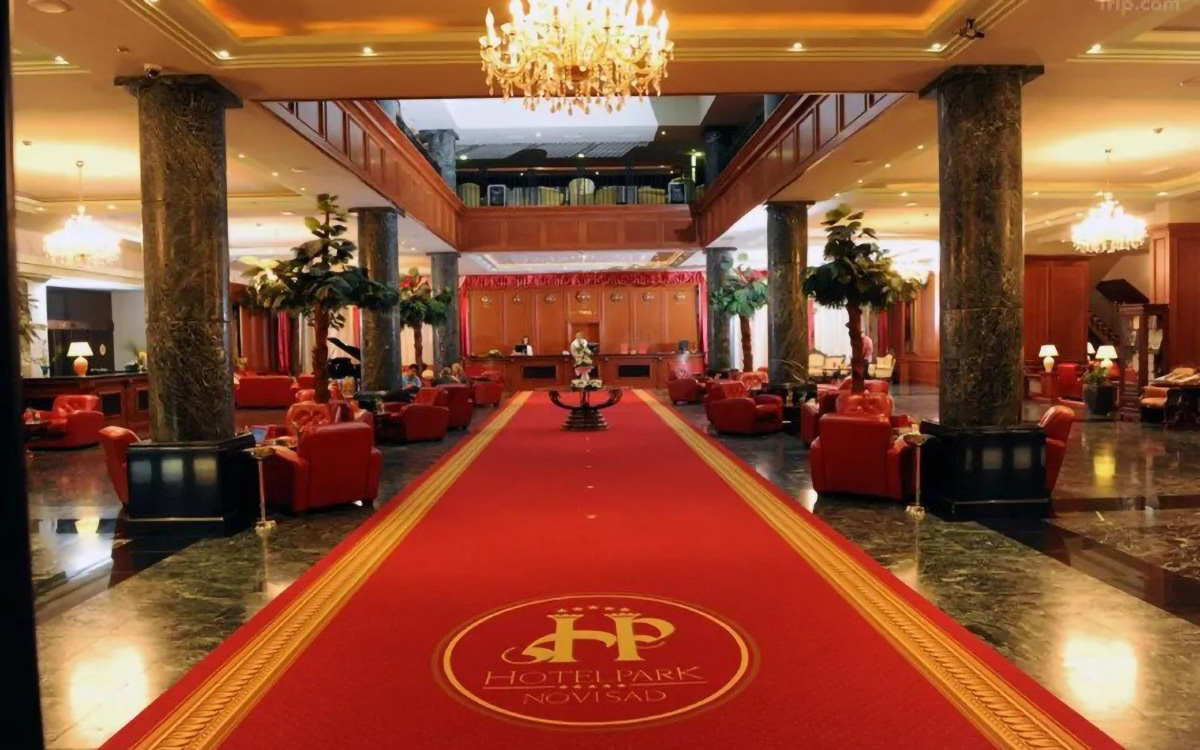 One of Novi Sad's best luxurious hotels is the Park Hotel. Marshall Tito visited the on-site Titov Salon, which serves delectable regional and international cuisine, back in 1977. The Havana Club offers a selection of cigars and alcoholic beverages, while Cafe Gallery offers cool drinks. You can access two onsite nightclubs and a casino, while children can spend time in the play area. The wellness center features an indoor swimming pool, saunas, and chargeable access to the solarium, hot tubs, fitness center, and massage treatments. Large spacious rooms and suites include minibars, air conditioning, seating areas, heating, hypoallergenic linen, free WiFi, and free public parking nearby.
10. Hotel Fontana
Enjoy the delicious services of Hotel Fontana, which is conveniently close to Novi Sad's historic center. At the on-site Restaurant Fontana and on the spacious garden terrace, you can savor both local and foreign cuisine. Experience a wide selection of traditional and international specialties along with a buffet breakfast in our restaurant or on the large garden terrace. Bike rentals, day trips, and airport shuttles can all be arranged through the 24-hour reception. Discover the restaurants, supermarkets, and bars that are all a minute's stroll away. Our list of the best hotels in Novi Sad comes to an end with Hotel Fontana.
Best hotels in Novi Sad FAQs
What are the best hotels in Novi Sad closest to the city center?
Hotels in Novi Sad closest to the city center include Citi Hotel Veliki, Hotel Vojvodina, and Hotel Fontana.
What are the best cheap hotels in Novi Sad?
The best cheap hotels in Novi Sad include Vigor Hotel, Hotel Vojvodina, and Hotel Fontana.
Which hotels in Novi Sad are good for families?
Many families that traveled to Novi Sad enjoyed staying at Hotel Novi Sad, Hotel Centar, and Sheraton Novi Sad. 
Which hotels in Novi Sad are good for couples?
The hotels in Novi Sad that are loved by couples VonAmor Rooms, Hotel Pupin Novi Sad, and Hotel Element.
Which hotels in Novi Sad allow pets?
Pet-friendly hotels in Novi Sad include Salas 137, Hotel Zenit, and Sheraton Novi Sad.
What are the best hotels with a spa in Novi Sad?
The hotels in Novi Sad with a spa include Prezident Hotel, Sheraton Novi Sad, and Hotel Leopold I.
Learn more about Novi Sad
Serbia's second city, Novi Sad, is renowned for being a liberal city of music, art, and entertainment. Set on an idyllic stretch of the Danube River, Novi Sad locals enjoy the rapturous reputation of living within Serbia's cultural heart.
With a population of over 25,000, is a comparatively prosperous town with an industrial, commercial, and university environment. Novi Sad, often known as the "Serbian Athens," is a city known for its academic and cultural significance. Its charming, compact city center exudes a slightly more sophisticated atmosphere than that of the capital.
There are many legends about the foundation of this city. Since prehistoric times, many nations have lived in this area. The Petrovaradin fortress, which is the symbol of the city, dates from the Middle Ages, but it was the Austro-Hungarians who gave it the look it has today.
You might also like these articles!
• The 10 best hotels in Belgrade
• The 10 best hotels in Banja Luka