Powerful and proud
Once a symbol of a powerful defense system, Dubrovnik's walls today represent the city's unique cultural and historical heritage. Dubrovnik's city walls have been built for centuries. The walls are among the best-preserved fortifications in the world. The first fortifications began to be built very early, as early as the 8th century. And most of them were built in the 15th and 16th centuries when they took on their present appearance. The walls of Dubrovnik are definitely the biggest tourist attraction and the most special part of the city. They are 1940 meters long, up to 25 meters high. Towards the land, they are up to 6 meters thick, and towards the sea up to 3 meters.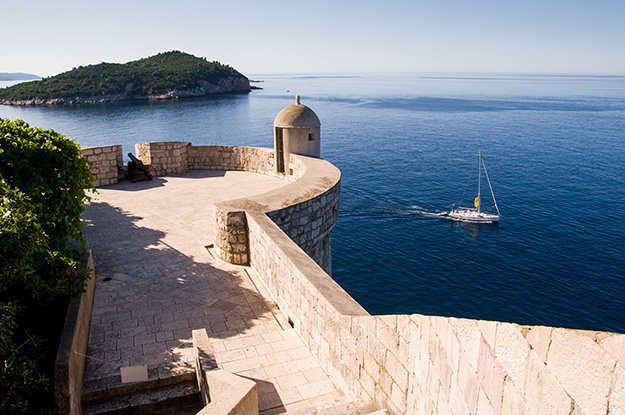 Walls of Dubrovnik with magnificent towers and fortresses
Dubrovnik's city walls include five fortresses, and sixteen towers and bastions. The walls are protected by towers from all four corners of the world. Especially dominated by the Minceta Tower, which began to be built when the Turks conquered Constantinople. Due to the Turkish-Venetian wars, because of the fear of the Turkish siege, the towers of St. John, Revelin, and the bastion of St. Margaret were built. The Revelin and Lovrijenac fortresses are outside the walls and were built to further protection of the city. Due to the danger of war, the walls were built at high speed.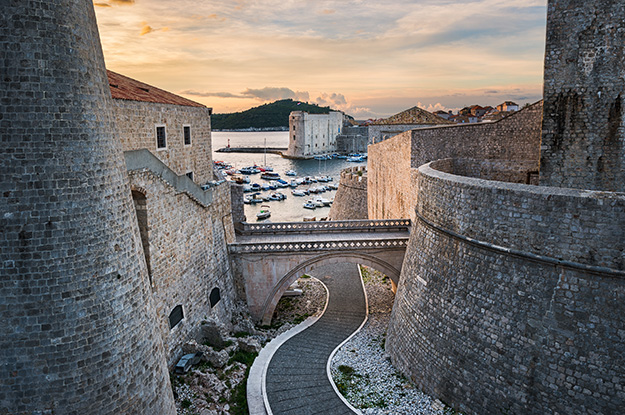 Minčeta Tower
Along with St. Blaise, Minčeta is a symbol of Dubrovnik. It is located on the highest part of the walls. Minčeta Fortress dominates the highest northwestern part of the city. Because of its unique position, the tower is a symbol of the defense of Dubrovnik. With its magnificent crown, it has dominated for centuries and even today dominates the city. She was a symbol of his freedom and a defiant challenge to all daredevils. The beauty of its architecture is one of the most beautiful fortifications in the world. The upgrade and the current monumental round shape were carried out by the famous Renaissance Florentine architect Michelozzo Michelozzi and one of the greatest Croatian Renaissance builders, Juraj Dalmatinac.
© 2023 Visitteo. All rights reserved.