Croatia is gaining more and more popularity. And for good reason. Here you will find a Mediterranean climate, with over 2500 hours of sunshine a year. Beautiful historic cities, picturesque harbors, stunning nature, and hundreds of islands. From beautiful landscapes, history, culture, amazing beaches to local wine and amazing gastronomy. There is a constant list of reasons to visit Croatia. This was a difficult task, but we narrowed it down to just 10 reasons why you should visit Croatia.
1. Magnificent beaches
If you have been dreaming of beautiful beaches and are thinking of visiting a unique destination, consider this a sign to book a ticket to Croatia. With one of the cleanest and clearest seas in the world, the Croatian coast is full of beautiful beaches. You can find the most beautiful, seductive, sandy, and pebble beaches you can not even imagine.
2. Historic cities like from a fairy tale
Like most of Europe, Croatia can boast of its share of medieval towns and historical ruins. Croatia is a country rich in cultural and historical heritage, within which an important place is played by medieval small towns. On the outside, they look like fortresses and on the inside, they are intertwined with narrow winding streets. The center of every historical city life is the church and the square in the center.
3. Amazing nature
Visiting Croatia means becoming part of its landscape and natural wonders. Croatian national parks are perhaps the most famous protected areas in the country. From heart-shaped islands to cascading waterfalls and stunning mountains, Croatia is blessed with natural wonders. Natural locations, shaped by time, evolution, and elements of human effort, are some of the most spectacular sights in Croatia.
4. Rich cultural heritage
The rich culture of Croatia is a mixture of past traditions spiced with the remains of earlier Greek, Roman, and Bronze civilizations. Culture is expressed in music, dance, art, and magnificent architecture. Its visual elements were also influenced by the Venetian Renaissance period. Village customs, folk costumes, folk dances, music, and song were powerful tools for preserving the country's heritage.
5. Delicious food
When exploring a new country food is also one of the most important things on the list. The Croatian gastronomic scene is amazing. Traditional Croatian cuisine is wide and varied, but it is difficult to distinguish dishes that are exclusively Croatian. Because Croatian gastronomy has been influenced by tastes and traditions from neighboring countries and different peoples who have ruled the Croatian space throughout history.
6. Turquoise blue sea
The Croatian part of the Adriatic Sea is one of the cleanest and most beautiful seas in the world. The blue color of the Adriatic and its, as it is often heard, crystal clear sea with a picturesque coast are an irresistible lure for many tourists. Seawater has different shades of blue, depending on the substrate. The sandy and pebble bottoms give a wonderful, almost turquoise color.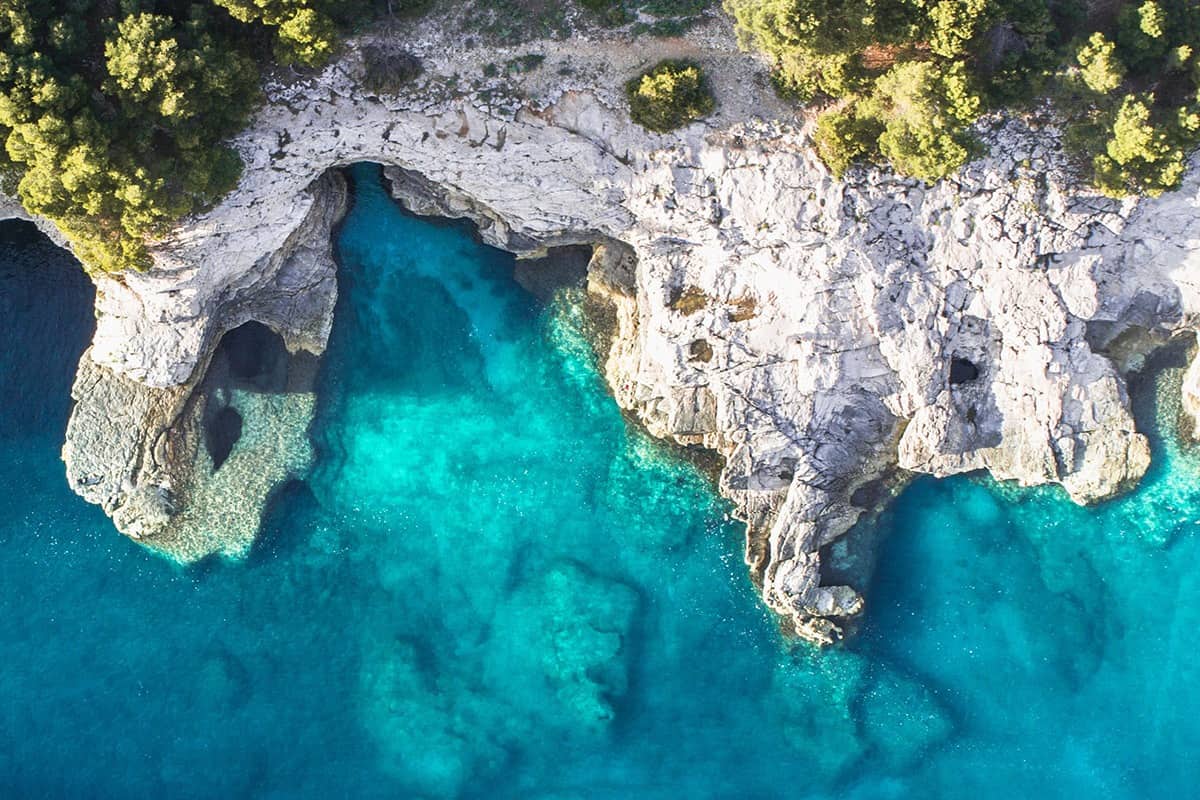 7. A unique and turbulent history
Croatia is a country with a rich historical and cultural heritage. Its national and cultural treasures are revealed by numerous architectural works that are on the UNESCO World Heritage List. Moreover, these historical treasures are visible on almost every corner. Whether they follow the intricate streets of white stone or sail through the exceptional sea archipelago and old ports.
8. Accommodation with panoramic views
Breathe in the sea air while opening the window of your room as you watch the beautiful archipelago in front of you and listen to the sound of the seagulls. Wherever your favorite destination is in Croatia, you are sure to find plenty of accommodation with unforgettable views and consistent quality. Nothing compares to renting accommodation with sea views and experiencing a fairytale view of the natural wonders in front of you.
9. Croatia is a country full of islands
Croatia is adorned with over 1200 islands. The islands in Croatia are perfectly created for lovers of romance, ideal for honeymoons. When it comes to escaping from the urban environment, there is something infinitely appealing about the isolation and pristine beauty of the island. Big or small, inhabited or uninhabited, the islands attract romantic couples who want a small piece of paradise for themselves.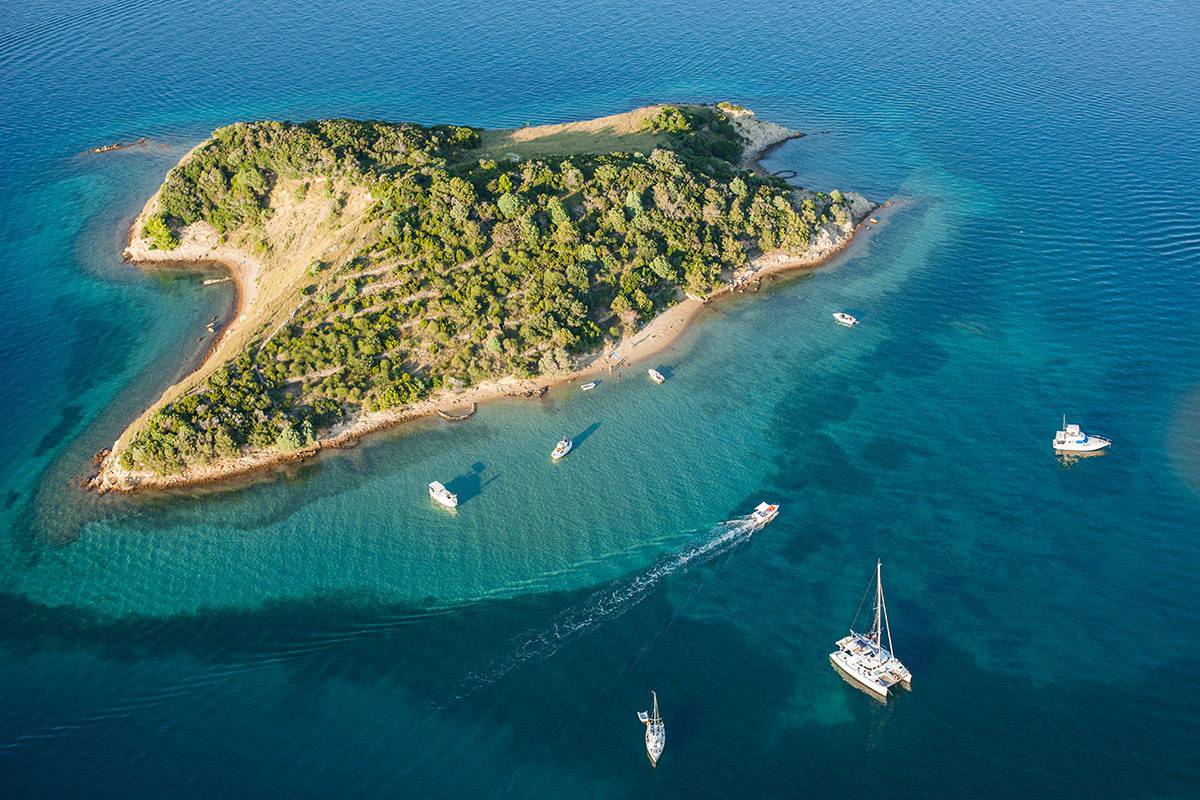 10. The sunset in Croatia looks like this
The sunset is much more than just a picture. Since the vast majority of the coast is facing west, Croatia does not lack a place to look across the Adriatic to the setting sun. Indeed, sunsets in Croatia are often cited as the most beautiful in the world. Croatia is full of places where you can see unforgettable sunsets.
Want to visit these places in Croatia? You can find accommodation on Visitteo. Compare prices of hotels, apartments, rooms, studios, villas, and many other types of accommodation. Discover Croatia, get inspired, and find interesting destinations on our social networks – Instagram, Facebook, Twitter and YouTube
Looking for a cheap car rental in Croatia? Explore Pula, Dubrovnik, Trogir, Šibenik, Makarska, Zadar, Rijeka and Opatija