Amsterdam is a wonderful place, it's a beautiful city with an amazing history and tons of culture. Canals permeate the city creating an amazingly calm and relaxed atmosphere wherever you are in Amsterdam. It's easy to hire a boat and drift around the city, seeing the sights, or simply sit in a cafe and watch the river traffic go by.
Getting around the city is easy. It's small enough to walk to most places in the city, you can cycle or go by boat. A big concern that some people have whenever they travel is that they do not speak the language. That is no problem in Amsterdam because everyone speaks excellent English and the locals are super friendly. The city is filled with beautiful parks and has tons of museums – The Van Gogh Museum, Rijksmuseum, and Anne Frank's House, where visitors are able to see the space where she and her family hid from the Nazis, are a few among many museums.
Why is Amsterdam so special?
Amsterdam is well known for a few things. Firstly, it's known as the cycling capital of Europe. Locals cycle everywhere – to work, on dates, to the shops, and even home from nights out. Bikes have the right of way in this amazing city, so keep an eye out for them and try not to get in the way. It's easy to see the city by bike and there are loads of places where you can rent bicycles.
Everyone knows about Amsterdam's coffee houses, where they sell a lot more than just hot drinks. There are a few really famous ones, but there is a great selection of coffee houses to visit and tourists flock from all over the world to smoke marijuana and relax with friends. It's legal in Holland and it's perfectly acceptable. There are lots of coffee shops in Amsterdam and the distinct smell is everywhere. Beer is also excellent in Amsterdam. Holland is famous for its beer and there are many great bars to enjoy it in.
Take a stroll along the canals, stop by one of the city's famous museums, sit in a coffee shop and spend some time watching the world go by, hire a pedalo, enjoy some Dutch cuisine and check out the city's vibrant nightlife.
So why wouldn't you visit Amsterdam?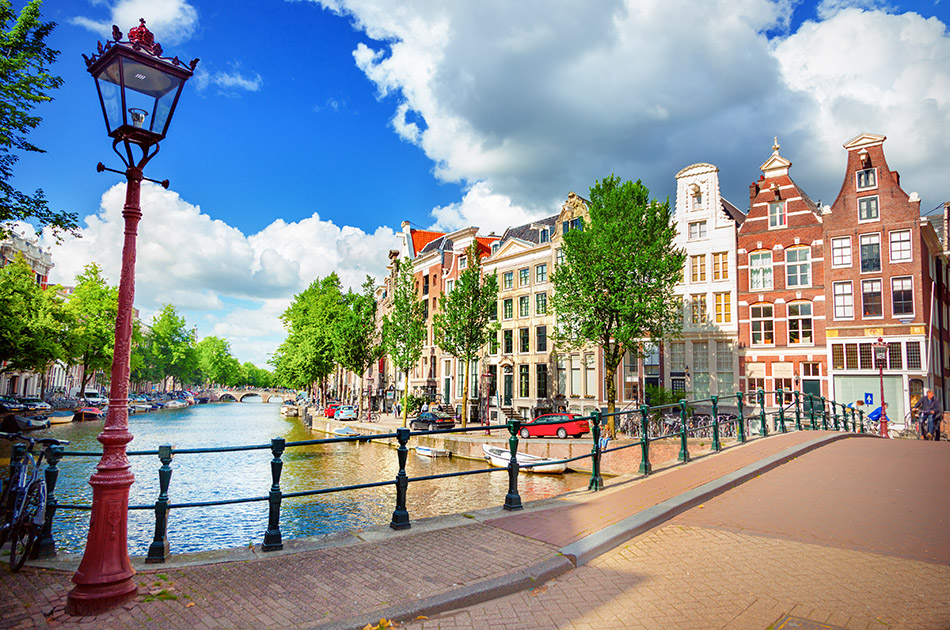 7 best things to do in Amsterdam
1. Take a canal cruise 
The canals of Amsterdam are really amazing, and there's no better way for seeing the city than by boat. Guided boat tours are an excellent way to explore and feel the true spirit of the city. It's a great way to learn more about the city's history and hear a lot of fascinating things about Amsterdam.
2. Visit the Van Gogh Museum 
You can't leave Amsterdam without seeing the amazing museum of the famous Dutch impressionist Vincent Van Gogh. The Van Gogh Museum is one of the most popular tourist attractions in Amsterdam, and you can see the world's largest collection of Van Gogh paintings, drawings, and letters.
3. Heineken Experience
If you are a fan of beer, you must visit Heineken's old brewery in Amsterdam where the company presents its rich and successful history. The Heineken Experience has become a huge tourist attraction where you can learn more about this company, and see the old Heineken brewery, huge beer tanks, old photographs, old authentic interiors, and new multimedia exhibit.
4. You must visit Rijksmuseum
Rijksmuseum is one of the largest and most interesting art museums in the world. The museum has an amazing collection of paintings, craftworks, classic photography, and historical objects. It's recently been renovated and modernized, so you can enjoy a modern environment that is harmonized with its magnificent historical building.
5. See the Red Light District 
When people think about Amsterdam, they often think about the Red Light District. This is one of the city's most famous attractions and, regardless of what your stance is on prostitution, it's well worth a visit. There is also the interesting-sounding Sex Museum. Just bear in mind when walking around the Red Light District that pictures of women are forbidden.
6. Visit the Anne Frank House
The Anne Frank House is a museum with a touching story. In the museum, you can see the hiding place where Anne Frank and her family for more than two years hid from the Nazis in World War II, where Anne Frank wrote her famous diary. This museum is one of the most popular attractions in Amsterdam, and if you want to avoid crowds, book tickets online.
7. Explore the city on a bike 
There are more bikes than people in Amsterdam. Cycling in Amsterdam is a way of life. Taking a tour on a bike is the easiest way to explore the city. With the city's network of cycle routes, you can easily explore all the city's streets, attractions, and canals.
You might also like these articles!
• 10 most beautiful cities in Croatia
• 10 reasons why you should visit Croatia