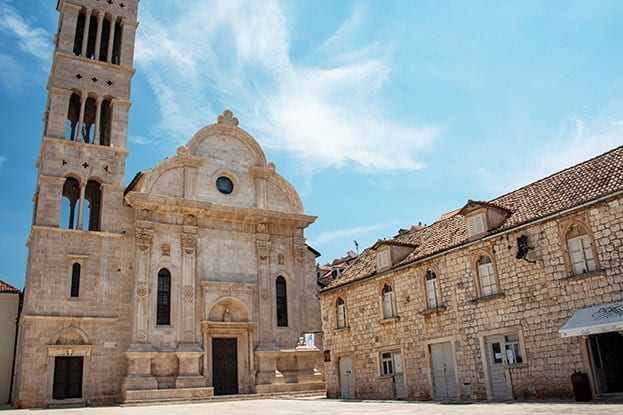 History of the Cathedral of Saint Stephen
If you visit Hvar, all roads will take you to Hvar Square. The center of the public and social life of the city. The east side of the town square is closed by the Cathedral of Saint Stephen, which was built on the foundations of an early Christian church from the 6th century. It got its present appearance through the 17th and 18th centuries and is a synthesis of Gothic, Renaissance, Mannerism, and Baroque styles with Romanesque overtones, visible in the design of bell towers and canopies above the entrance portal.
The facade of the Cathedral
In the very center of the façade is the entrance portal shaped like a Romanesque canopy with an inscribed lunette bearing the statue of Saint Stephen, to which the cathedral is dedicated. The spirit of mannerism and Venetian tradition is visible on the façade, which can be read from the marble of the cathedral. It testifies to the skillful combination of external influences and trends with the Adriatic tradition. The façade actually corresponds only to the middle, the main nave of the cathedral. The cathedral dominates the square and blends in with the ambiance and local architecture.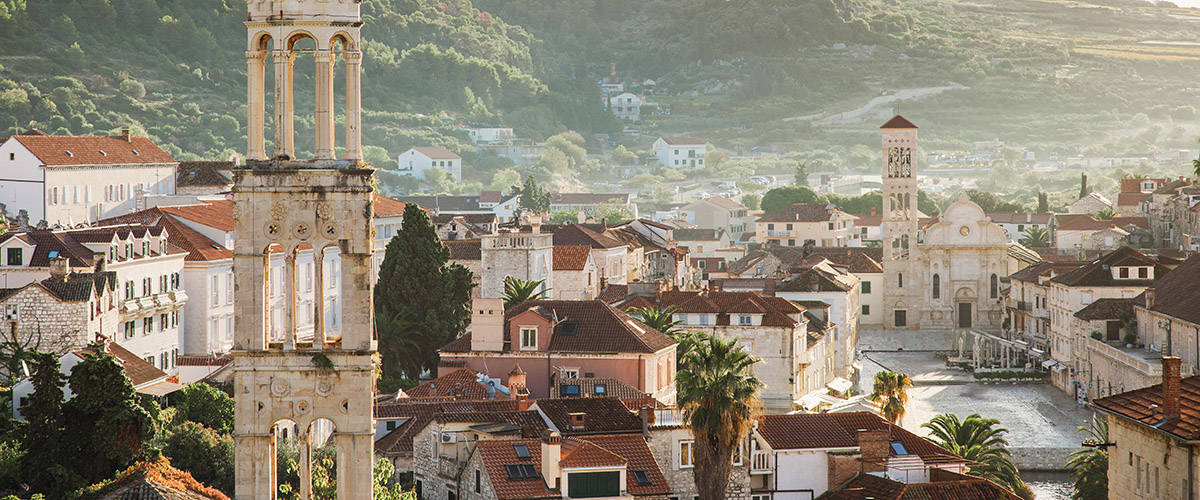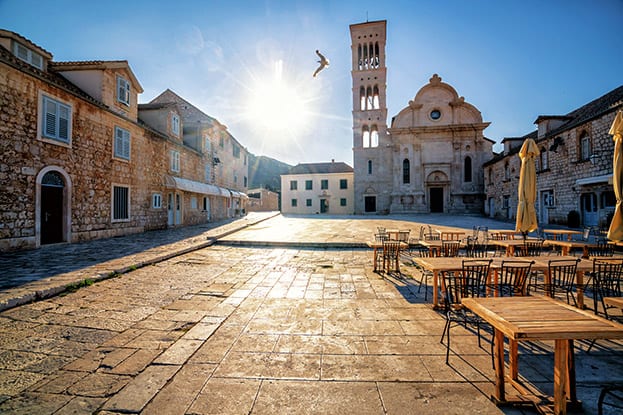 Cathedral as symbol of Hvar
When we talk about the construction of facades and builders, we encounter several different opinions, but also the lack of documentation for certain segments of construction. The church of the Benedictine monastery was originally rebuilt and rebuilt for centuries. The cathedral in Hvar was burned and demolished by the Turks in 1571. The recognizability of this church is the Renaissance bell tower, which is certainly one of the most beautiful examples of its kind in the Dalmatian area.
© 2023 Visitteo. All rights reserved.