The olive branch is widely known as a symbol of peace, while olive oil is a symbol of longevity and good health. As well as an inevitable ingredient of every Mediterranean meal. The significance of olive oil in Croatia is more than just culinary. Olive and olive oil are woven into history, culture, tradition, and way of life. Croatian olive oil is among the best in the world, for which there are many different indicators and awards. In recent decades, olive oil has become an agricultural hit in Croatian tourism, and there is increased cooperation between olive growers and local gastronomers.
History of olive growing in Croatia
Olives have been known in Croatia for about 2500 years. Olive oil has become the most important and most valuable export product in Croatia. Evidence of the cultivation and processing of olive oil in Istria exists in Pula, Brijuni, Larun near Tara, and other places in western Istria. Because archeological research in this area, which dates back to the ancient Romans, points to that. The Croatian coast and Kvarner are also known for their olive groves. Especially the island of Cres, where olive growing is used in combination with sheep breeding. Olive groves are, along with viticulture, the most important branch of agriculture in Dalmatia. Historically, it is evident that olive and olive oil are inextricably linked with Dalmatia. In the past, olive oil meant the survival of the people in this area. In the basements of Diocletian's Palace, the oil production plant dates back to the 11th century.
Olive harvest 
There is a certain magic in the olive harvest in Croatia that cannot be described. It's one of those moments – you had to be there. Usually, in mid-October, you wake up around 6 am in the morning, pack food, drinks, tools and head out into the field. You spend the whole day in a sunny field, picking olives, filling baskets, and thinking about why it has not been declared a national sport. Around noon you prepare a barbecue for the whole team that comes to help you. It is an incredible feeling and you should experience it. At the end of the day your whole body hurts, but you go to bed with the feeling that you used that day for olives. And being fulfilled because you spent a day with family and friends.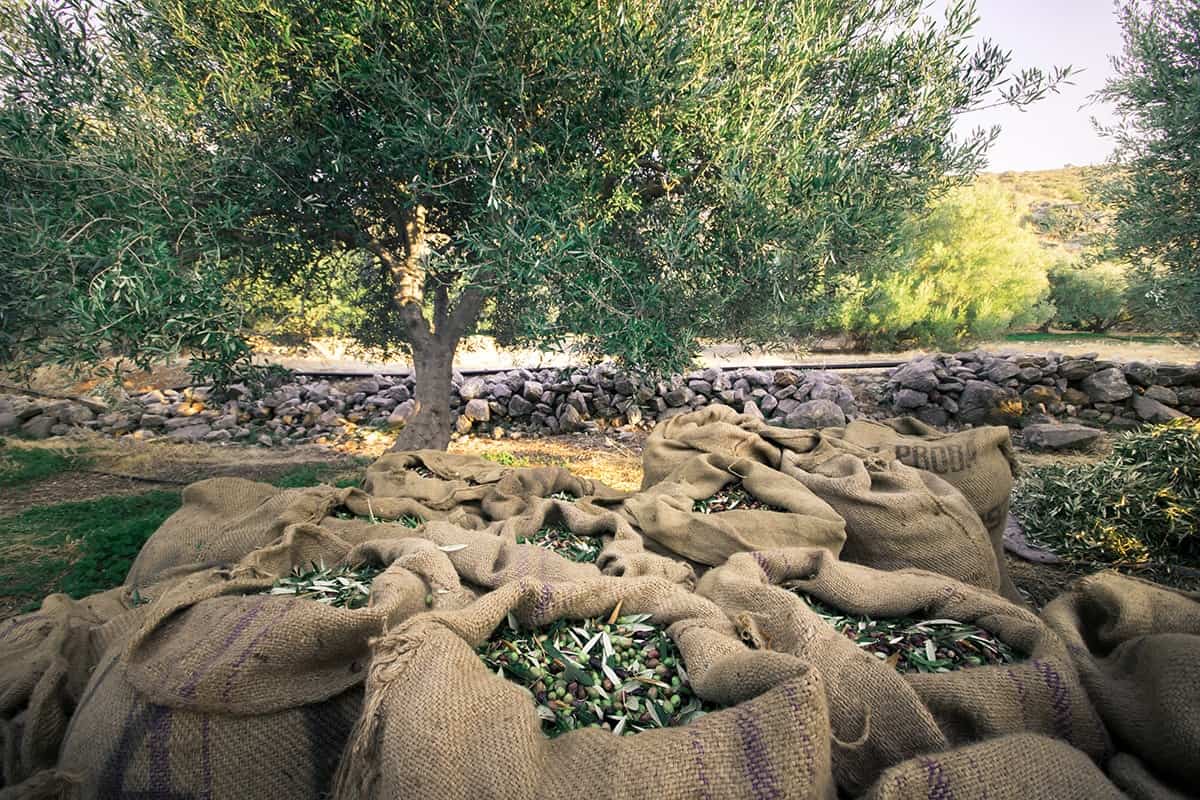 Dalmatian and Istrian olive oil
Dalmatia and Istria are two different Croatian regions. As they differ in people, they also differ in products. The same goes for olive oil. For example, in Istria it is quite typical to see rows of olive trees perfectly arranged two meters apart, growing in perfect harmony. In Dalmatia, however, it is quite common for olives to be scattered everywhere on karst and in hard-to-reach areas. Dalmatians use another type of press, which is why their oil is not as ripe and bitter as Istrian. Dalmatians find it harder to get olive oil. While Istrians are more inclined to quality than quantity. Istrians have a lot of olives and can afford to be "picky" and produce quality olive oil. But in a smaller quantity, and yet they are quite satisfied with it.
Want to experience olive harvesting in Croatia? You can find accommodation on Visitteo. Compare prices of hotels, apartments, rooms, studios, villas, and many other types of accommodation.
Discover Croatia, get inspired, and find interesting destinations on our social networks – Instagram, Facebook, Twitter and YouTube