Cultural heritage of Rastoke
Rastoke, the mill pearl of the Slunj region, was created by the play of nature where the green-blue river Slunjčica flows over travertine rocks into the river Korana, creating many waterfalls, rapids, small lakes and cascades. Due to their architectural, ethnographic and natural value, Rastoke has been entered in the Register of Cultural Monuments for more than 40 years. Three centuries ago, people decided to build a mill settlement on this site, which still lives in complete harmony with nature. For thousands of years, the rivers Korana and Slunjčica resisted natural laws and as a result of this struggle in the limestone plateau. They carved an immense natural wealth for man.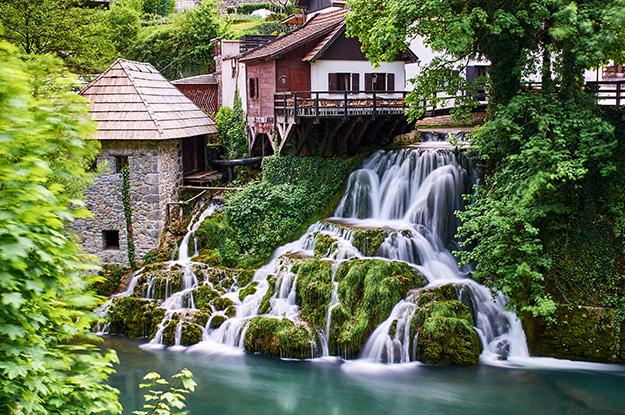 A place surrounded by waterfalls
The blue-green color of the water, which is especially pronounced at the most famous waterfalls Buk and Vilina Kosa, will leave everyone breathless. Rastoke is the lobby of the Plitvice Lakes, from which they are about 33 km away, which is why they are also called Male Plitvice. In Rastoke, the power of water was once used as the main and only driver of mills, and the old houses and mills that abound in this settlement are recognizable to anyone who has passed here at least once. According to records, the settlement of ambient value and authentic architectural heritage dates back to the 17th century, but it is believed that the same existed before. The mill settlement, which was then built by the locals, still lives in harmony with nature.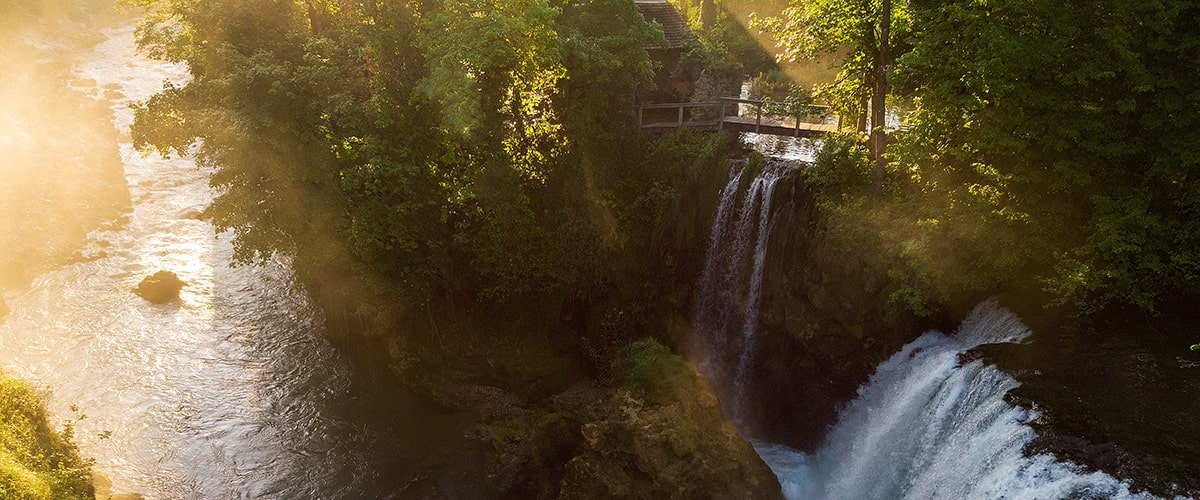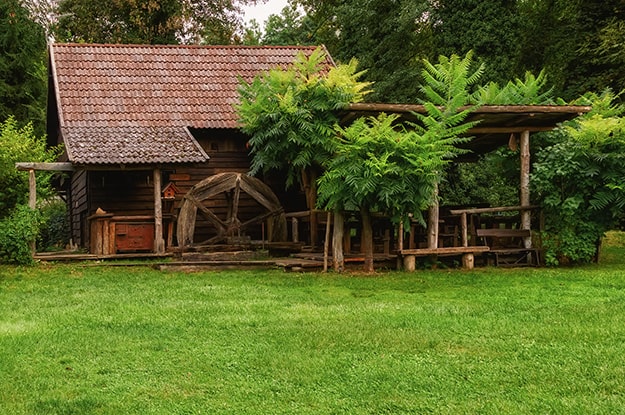 Rastoke and mills
Rastoke is especially interesting for their traditional features. Here one can observe a symbiosis between the fantastic creations of nature and human technological achievements dating back several centuries – the mills of Rastoke. Innovative in a certain period of history, for the first time primitive machines were not driven by the power of humans or animals, but by the power of water. Houses and mills were built along the travertine barrier in the unique style of this region, a combination of architectural styles of the Dinaric and Posavina regions. Due to the high concentrations of calcium that regularly settle in the openings between the basement stones, the soil is covered with an impermeable layer.
© 2023 Visitteo. All rights reserved.