Best hotels in Zagreb
In the heart of Zagreb, where history meets modern elegance, hotels become your gateway to the enchanting tales of this vibrant city.
Hotels in Zagreb range from business hotels to trendy hotels. The city has recently seen the welcome entrance of new hotels in the middle price range. As Zagreb develops further as a destination in its own right, rather than as a place to stop over en route to the seaside, the number of hotels available in the city also continues to expand.
Consider things like location, spending limit, and the kind of experience you want when selecting your hotel in Zagreb. You can discover a hotel that meets your needs and lets you take advantage of everything Zagreb has to offer. Whether you're here for the food, lively culture, or rich history of the city. These are the best hotels in Zagreb!

1. Esplanade Zagreb Hotel
An architectural wonder, the ultra-chic Esplanade Zagreb Hotel opened its doors in 1925 to provide travelers on the Orient Express with an oasis to rest on their journey. The most well-known hotel in the city combines the opulence of Art Deco with every convenience offered by modern hotels. It is situated in a location that places it within easy access to the most visited landmarks in the city. It has a long tradition of serving as a haven for famous actors, politicians, musicians, and artists. The Esplanade Zagreb Hotel offers the highest level of luxury for the mind as well as all of the senses in the heart of this ancient city.
2. Hotel Dubrovnik
With its unbeatable position in the heart of Zagreb, the modern four-star Hotel Dubrovnik is the perfect place to base yourself while exploring the Croatian capital. It's hard to find a more central location in the center of Zagreb than this one – just across from the main square (Trg bana Jelačića). The hotel is situated beneath the hills that ascend to the medieval old town (Gornji Grad), and next to the  19th-century "lower town" (Donji Grad). The major train station may be reached on foot in less than fifteen minutes, and the number 6 tram connects the bus station, railway station, and main square.
3. Palace Hotel Zagreb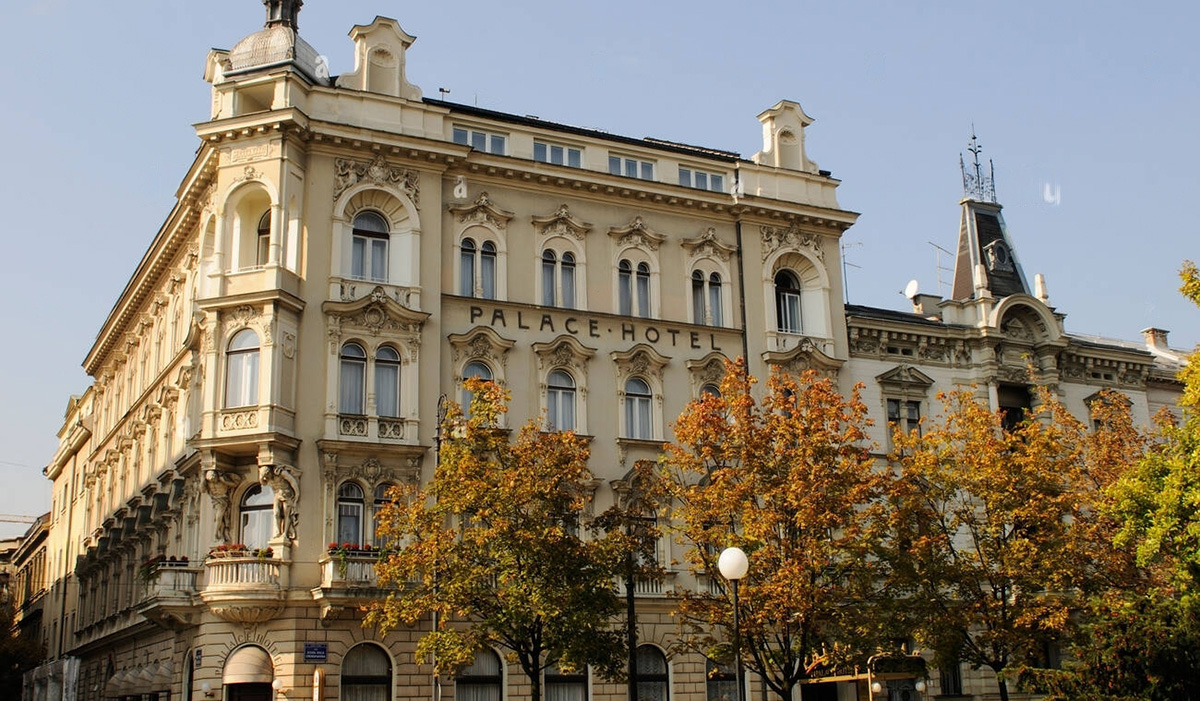 Those who want to experience Zagreb in its original character can book a room at the Palace Hotel Zagreb. Housed in an Art Nouveau palace that dates back to 1891 and had a hospitality tradition since then. Discover the "authentic" Zagreb, captivated by its splendor, allure, and uniqueness. The oldest hotel in Zagreb is elegant and classic. Combining an underground spa, great location, and swish white-glass décor with spacious, retro-chic rooms. There's also a breakfast buffet and a charming restaurant. According to the hotel's marketing, its renovated rooms are "retro chic," with high ceilings paired with classic mahogany furniture and striped cream wallpaper.
4. DoubleTree by Hilton Zagreb
The DoubleTree by Hilton in Zagreb provides luxurious, stylish accommodations, abundant amenities, first-rate service, and exceptional value for the money. It doesn't get much better than this if you are looking for a modern, elegant hotel in the Croatian capital. Zagreb's DoubleTree by Hilton is not quite in the city's historic center, but it's a short tram ride away and only a ten-minute walk from the main bus station. The DoubleTree's stylish, contemporary appearance belies its incredibly chic and well-appointed interior, which includes a spectacular lobby area with a feature fireplace and spacious rooms and suites. This hotel has definitely earned its spot on our list of the best hotels in Zagreb.
5. Sheraton Zagreb Hotel
The 306 rooms of the Sheraton Zagreb Hotel feature marble bathrooms, bright, roomy living areas, elegant hardwood desks and nightstands, and fast internet access. Under soaring glass chandeliers and leather armchairs, the restaurant's foyer extends from the café bar. It truly is good value for the money when you consider the location, overall quality, and level of service. It mixes a fair dose of Eastern European attitude and nighttime hedonism with a Mediterranean way of life. When looking for hotels in Zagreb, this one should be at the top of your list due to its distinctive style and prime location.
6. Hotel Capital
In terms of location, few hotels in Zagreb can match Hotel Capital. Its incredibly convenient location next to Ban Jelačič Square in the Lower Town makes it one of the best-rated locations to stay in Zagreb. This bustling, well-known area is the center of the city and can be reached on foot in less than five minutes. With elaborate decorations, soft couches and chairs with pillows, loads of greenery, and cozy lighting, this is an excellent hotel to stay in Zagreb. With its Art Nouveau and Art Deco architecture, the a la carte restaurant and bar stand out in particular.
7. Hotel Jägerhorn
With its origins dating back to 1827, this serene mid-range hotel stands as the oldest in Zagreb. It boasts 18 cozy rooms, situated around a verdant courtyard adorned with a charming café. Nestled on a tranquil side street off Ilica – the bustling main road of Zagreb. This location is perfect for a romantic city escape, offering convenient access to top attractions, dining options, and shopping. The Jägerhorn Hotel exudes a quaint charm that may seem slightly dated, but its elegant café adds a touch of modernity to its ambiance. Undoubtedly one of the most unique hotels in Zagreb!
8. Hotel Le Premier
Situated in a listed early 1920s building, this hotel in Zagreb is close to major tourist attractions and public transportation. Le Premier is well located for tourists wishing to experience Zagreb's vibrant Design District and art scene, as it is only two blocks from both. Walking distance to the train and bus stations, as well as notable locations like Jelačić Square and Zagreb Cathedral, is less than fifteen minutes. The reception area's red velvet sofas, crystal chandeliers, and travertine marble floors all contribute to the lavish classical Italian interior design. Its exquisite décor and serene garden are a haven of superb taste, tranquility, and effortless style.
9. Hotel 9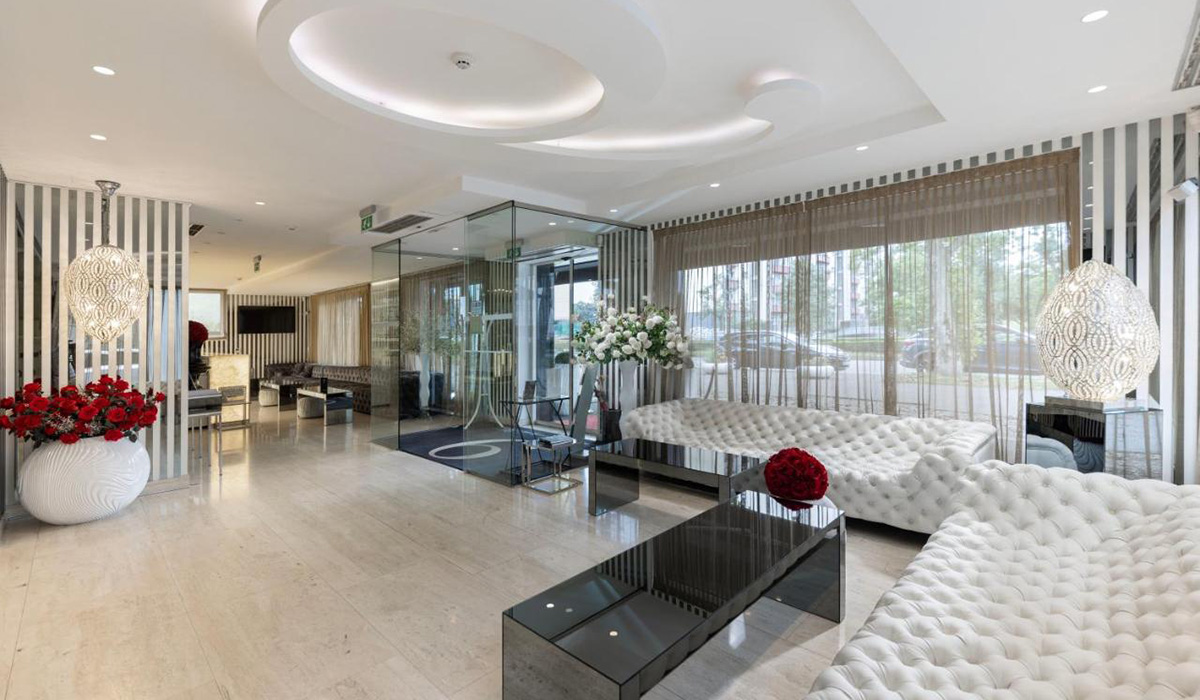 Designed by famous architect Ante Vrban, Hotel 9 is a magnificent boutique hotel in Zagreb that provides guests with the perfect getaway. It offers the maximum convenience to visitors with its ideal location next to the bus station and a short tram ride from the city center. Guests may take advantage of first-rate lodging and premium services whether they are in town for business or sightseeing. Even the most discriminating visitors can expect a personalized experience from the hotel's committed personnel, who attend to all of their needs and make sure they have a comfortable stay. It's one of the most charming hotels in Zagreb, in our opinion!
10. Hotel President Pantovčak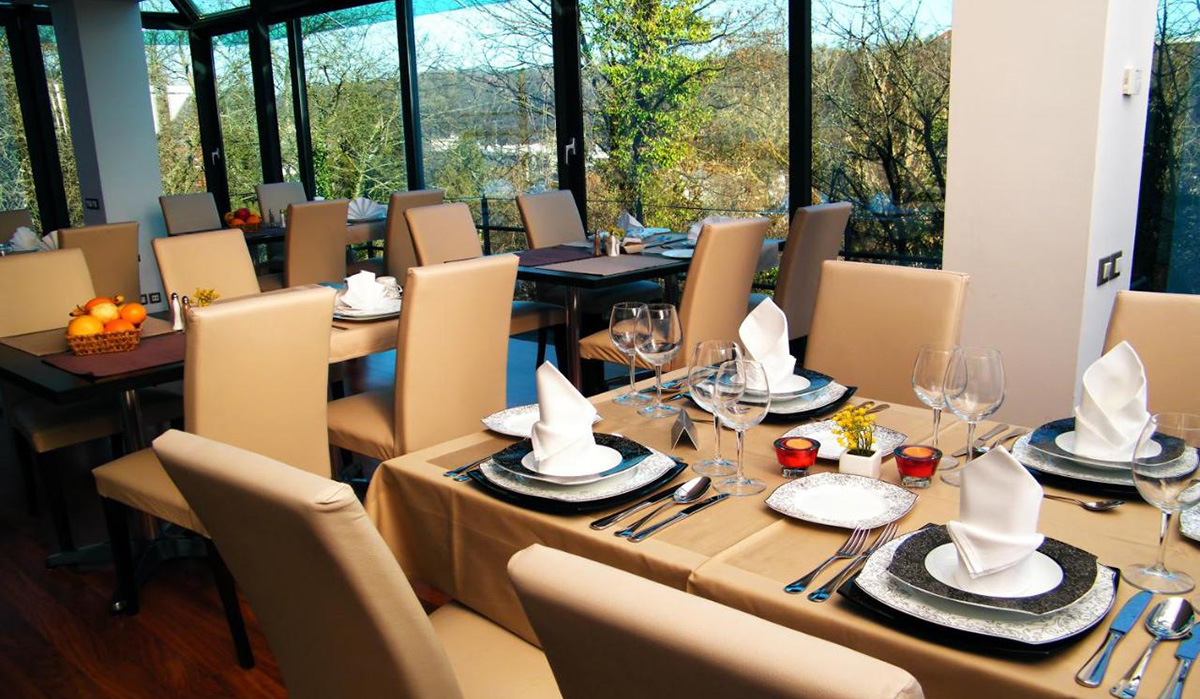 A wonderful boutique hotel oozing elegance and sophistication located in Zagreb, just outside the city center. When looking for hotels in Zagreb with perfect location and price, it can't be better than this. Complete with a lovely garden and living areas decorated with both modern and antique elements. The hotel is located five minutes uphill from Britanski Trg, which has cafés, an open market, and antiques. And is on Pantovčak, a quiet residential street. It only takes ten minutes to walk from Britanski Trg to the main square in Zagreb. With a small terrace area complete with sun loungers and folding chairs, the hotel backs onto serene gardens bordered by wild cherry trees and bamboo.
Best hotels in Zagreb FAQ
What are the best luxury hotels in Zagreb?
The most popular luxury hotels in Zagreb include Esplanade Zagreb, Hotel Dubrovnik, and Sheraton Zagreb Hotel.
What are the best cheap hotels in Zagreb?
The most popular cheap hotels in Zagreb include Hotel 9, Hotel Jagerhorn, and Hotel Jarun.
What are the best hotels in Zagreb for families?
Many families that traveled to Zagreb enjoyed staying at Hotel 9, Esplanade Zagreb Hotel, and Livris Hotel.
What are the best hotels in Zagreb for couples?
The best hotels in Zagreb that are loved by couples include Hotel 9, Esplanade Zagreb Hotel, and Hotel Jagerhorn.
What are the best hotels with a pool in Zagreb?
Some of the best hotels with a pool include DoubleTree by Hilton Zagreb, Hotel Antunovic Zagreb, and Sheraton Zagreb Hotel.
What are the best pet-friendly hotels in Zagreb?
Some of the most popular pet-friendly hotels are Esplanade Zagreb Hotel, Canopy by Hilton Zagreb City Centre, and DoubleTree by Hilton Zagreb.
Learn more about Zagreb
Zagreb is Croatia's political, economic, and educational hub. The nation's capital and largest city. Zagreb, with its 800,000 inhabitants in the metro region, is among the smallest capital cities in Europe. The city has also grown in popularity as a travel destination in recent years, drawing an increasing number of tourists each year. As a result, numerous hotels, hostels, and apartments as well as unique restaurants and a wide range of activities have opened.
A buzzing pocket-size capital on the edge of Europe, Zagreb is coming into its own with an appealing medley of the contemporary and ancient. All rolled into one in this mini-metropolis are edgy art, top food, creative fashions, and festival fun galore.
Zagreb is made for strolling. Wander through the Upper Town's red roof and cobblestone streets, peppered with church spires. Crane your neck to see the domes and ornate upper-floor frippery of the Lower Town's mash-up of secessionist, neo-baroque, and art deco buildings. Search out the grittier pockets of town where ugly bland concrete walls have been transformed into colorful murals by local street artists. This city rewards those on foot.
Charming Zagreb has a fascinating past, excellent dining options, and a thriving craft beer scene. It has stunning architecture, a unique café culture, and the greatest assortment of strange museums in Europe. An adorable cobblestone old town perched on a hill is connected to a contemporary lower town with chic stores and pubs via a little cable car. The center is surrounded by lush, green parks and exudes a relaxed vibe more similar to a small town than a capital city.
You might also like these articles!
• The 13 best hotels in Dubrovnik