Dubrovnik's tumultuous history, breathtaking architecture, and seaside landscape make it the most popular destination in Croatia, and one of the most popular in Europe.
About Dubrovnik, Croatia
You can't help but get a little giddy when you first see Dubrovnik. Surely places like this don't exist in the real world — but they do. Its medieval city walls encircle the old town of Dubrovnik, the jewel of the Adriatic, on Croatia's southern Dalmatian coast.
The city of Dubrovnik in Croatia offers both – a beach holiday and a city break. The ancient republic's history dates back to the seventh century, and you'll get to soak up that laid-back Dalmatian vibe they call fjaka, while basking on the beaches. Even in high season, you can find ways to escape — maybe to the villages and beaches of the neighboring Konavle region, or hiking in the hills above Dubrovnik and finding the perfect picnic spot.
Dubrovnik's history
Established in the 7th century, Dubrovnik was an independent republic for 450 years (1358-1808). During the rule of the Roman, Napoleon, and Turkish empires, the city managed to remain sovereign as a seaport with open trade. Following this period, it became a part of the Austro-Hungarian Empire and eventually Yugoslavia.
Croatian secession from communist Yugoslavia in 1991 is still controversial among residents. The region was badly damaged during the war when it was attacked by Serbian forces of the former Yugoslavian army – forcing some inhabitants to seek refuge while others chose to stand their ground. This also leads to extreme destruction across the famous Old Town – a UNESCO heritage site. Nevertheless majority has been restored and today it is one of the safest places in the world.
Locals take great pride in their unique identity which remains a product of their past – going as far as believing that Dubrovnik still exists independent of Croatia. Tourism is a major economic factor for this area and clever advertising enables them to effectively capitalize on its distinct charm. Outsiders may find Dubrovnik inviting but locals come together sharing an unexplainable bond that proves hard to divide.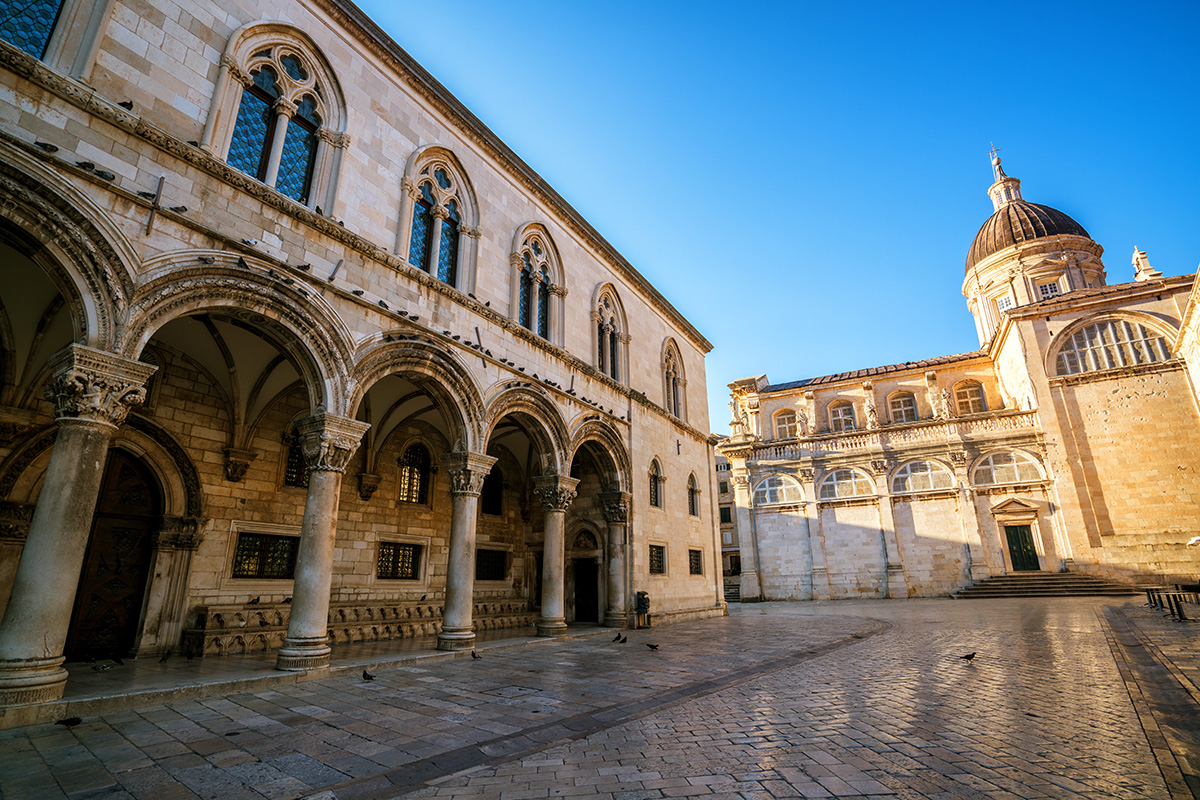 How to get to Dubrovnik, Croatia
Dubrovnik Airport (DBV) is the main airport for accessing Dubrovnik. Due to its popularity as a tourist destination in Croatia, the airport caters mainly to seasonal flights, but some operate all year round as well. We'll take a look at the best ways to get to Dubrovnik from the airport. It is a relatively small airport with a few duty-free shops and cafes.
The Dubrovnik Airport is located 20 minutes outside of town, in Konavle. Tourists flock here during April-October, as it offers a variety of direct flights from various parts of Europe. You can even book a direct flight to Dubrovnik from New York/Newark with United Airlines.
When you arrive at the airport, you can take the Platanus shuttle bus (book online in advance or purchase a ticket at the counter), Uber and taxis are also available for reaching the city center. The shuttle runs every half hour and stops at Gruž bus station, Grawe station, and cable car bus stop near the Old Town and Srebreno station.
What is the best time of year to visit Dubrovnik?
The ideal times to visit Dubrovnik are from April to mid-June and mid-September to mid-October, though festivities and events may be fewer. Summer can be quite chaotic in Dubrovnik due to its small and compact old town that can become quickly filled with visitors. Sometimes the number of tourists can get so high that traffic marshals must manage the crowd as opposed to cars at the town gates. Despite this, there is no need to worry if you have no choice but to go during summer – Dubrovnik's beauty still remains and you get to enjoy swimming in the gorgeous Adriatic Sea!
What to do in Dubrovnik
Walk Dubrovnik's city walls
Dubrovnik's walls represent the city's unique cultural and historical heritage. They were once a symbol of a powerful defense system. There have been Dubrovnik's city walls for centuries. Today they are among the best preserved fortifications on earth. Dubrovnik's walls are the biggest tourist attraction and the most interesting part of the city. The walls are 1942 meters long and 25 meters high.
Dubrovnik's Old Town is the city's highlight and most popular attraction, and it's not surprising. Aside from its breathtaking walls and limestone streets, the Old Town also offers spectacular views, superb swimming beaches, and delicious food.
Visit the local beaches in Dubrovnik
The beaches in Dubrovnik are too many to count, and some are more popular than others. Banje Beach is the most famous, but there are so many others that aren't even known to many tourists. Other than sea urchins, there are no sharks or dangerous fish in the sea, so I recommend wearing water shoes or jelly sandals when swimming in rocky areas.
Dubrovnik Cable Car
Mount Srđ is the best place to enjoy views of Dubrovnik and its surroundings. You can get to Mount Srd via Dubrovnik's Cable Car. In 1969, the Dubrovnik Cable Car was built and was enthusiastically used by millions of tourists who wanted to experience the most stunning panoramic views along the coast and into the surrounding mountains.
Explore Fort Lovrijenac
It is considered Dubrovnik's Gibraltar and is a must-see for anyone visiting for the first time. Built-in 1018 to protect the city from the Venetian fleet, Fort Lovrijenac sits high atop a hill. Located outside the western walls of the Old Town, this Fort towers 37m above sea level and offers stunning views as well as an insight into the city's defenses.
Visit the Rector's Palace
A former residence of Dubrovnik's rectors, Rector's Palace is now used as an atrium for performing arts (including the Dubrovnik Symphony Orchestra). In Dubrovnik, Rector's Palace is arguably the best museum to explore. Get a quick tour and be impressed by its venerable structure and intricate detail. The building was striking and the fun museum added icing to the cake.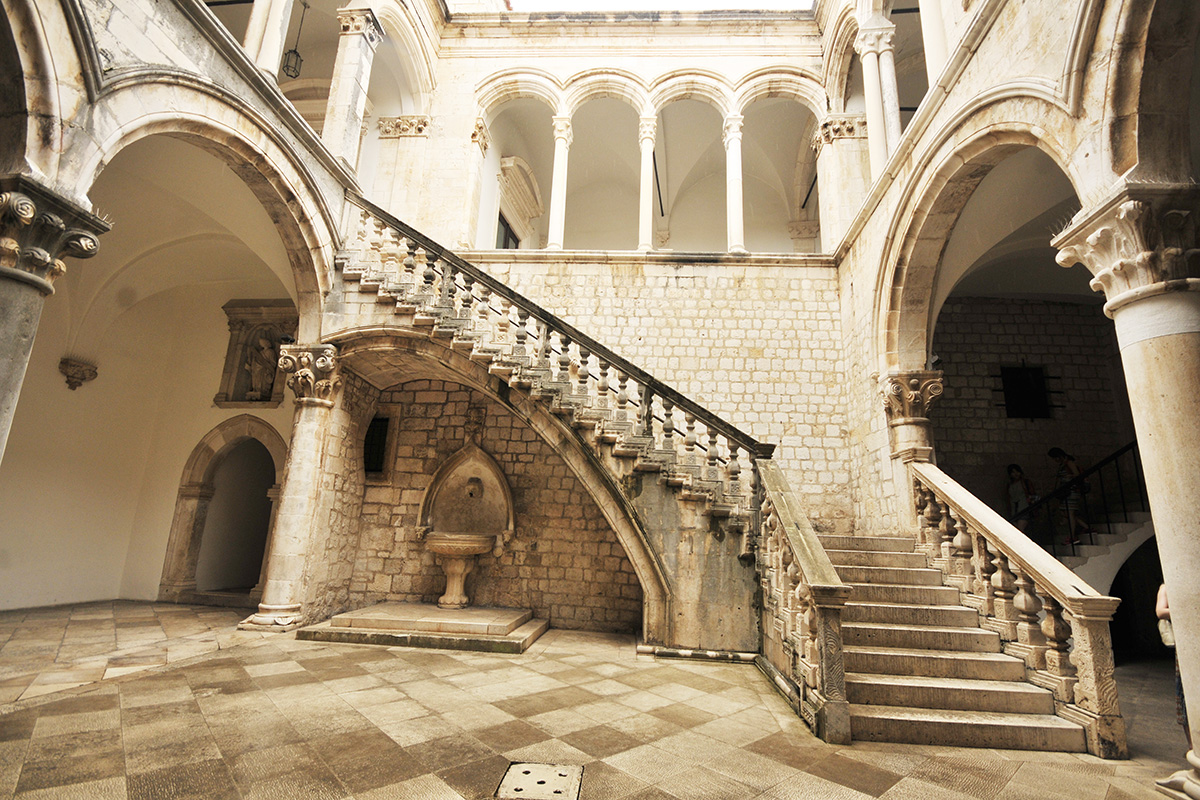 Walk the Stradun
It is Dubrovnik's official main street. There's no way to miss the Stradun promenade, which divides the Old Town into two roughly equal parts (the north and south). Pedestrians only roam the streets, which are full of cafes, stores, and restaurants.
Rent a Kayak in Dubrovnik
Sea kayaking is one of Dubrovnik's trademark outdoor activities for visitors, offered as a half-day excursion with lunch on Lokrum island for complete beginners. If you ever visit this magnificent city, rent a kayak. Because it is a great way to discover the hidden parts of the city and experience its seaside landscape.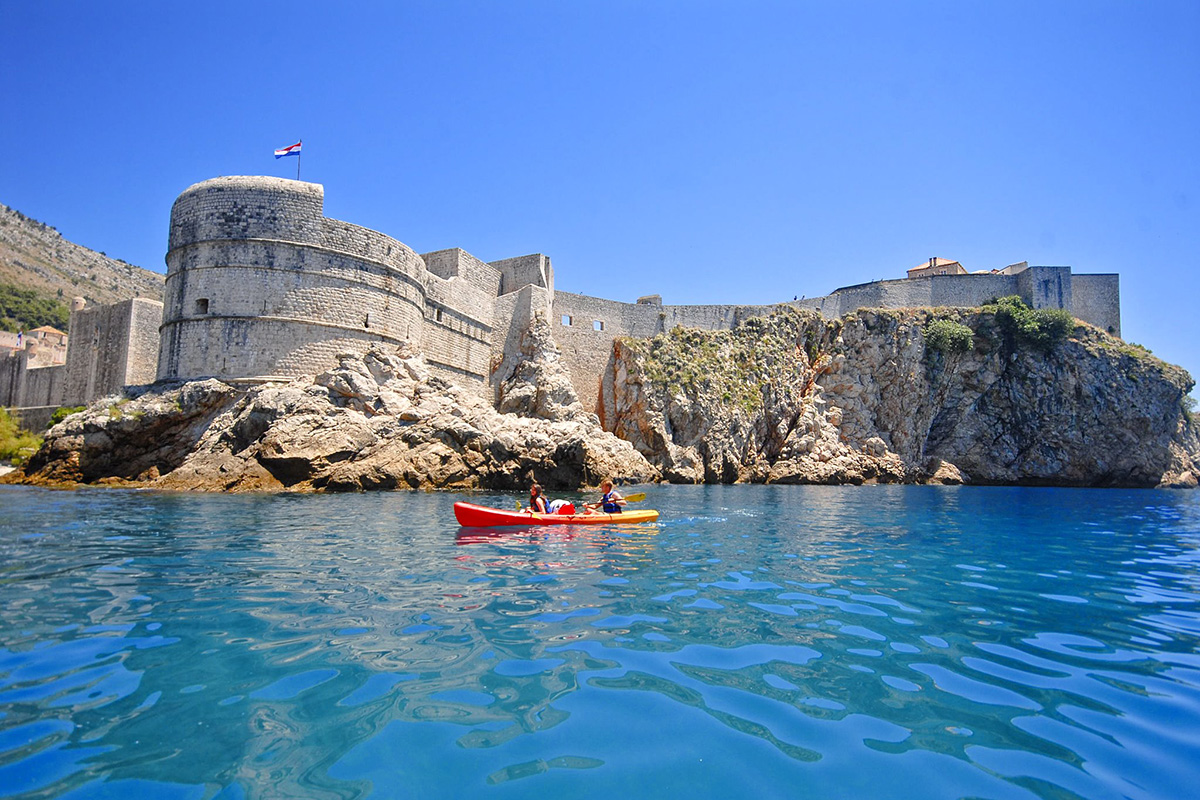 Visit Lokrum island
A short ferry ride connects Dubrovnik harbor to this island. Lokrum Island is one of the most popular excursions to take while visiting Dubrovnik. You can spend the day at the beach or wander the gardens on Lokrum Island. On the island, peacocks and large rabbits roam.
Spend an afternoon at Banja Beach
Visiting Dubrovnik? Consider an idyllic afternoon at Banja Beach. Whether you choose to spread a beach towel over the rocks or rent a lounger and umbrella, this spot provides a peaceful experience. We opted for the former, as renting can prove quite expensive, but it's up to you.
Visit the Franciscan Church and Monastery
The Franciscan Church and Monastery is home to the oldest operating pharmacy in Europe. It was founded in 1317 and is still in use today (although the prescriptions are different). There are more than 20,000 books in the library in the museum.
Visit Museums
Many of Dubrovnik's museums are small, and dedicated to the history of Dubrovnik and the region. It is often referred to as a museum town. A living, breathing, labyrinthine slab of history, enclosed within some of the best-preserved medieval fortifications in the Mediterranean. Dubrovnik is perhaps the greatest museum in the world.
Day trips from Dubrovnik
Take a boat ride over to Cavtat
As beautiful as Dubrovnik is, Cavtat is quainter and more serene than Dubrovnik. It is a 30-minute bus ride from the Old Town. You can also take a boat from the Old Town, or many other ports in the Zupa region, like Srebeno, Mlini, and Plat.
Explore the walls of Ston
A trip to the south of Croatia leads you to Ston and Mali Ston. Once an important defense center of the powerful Dubrovnik Republic, today Ston and Mali Ston are gastronomic and tourist destinations. Oh, and you can climb the Great Wall of Europe in Ston, which is an absolute must-see.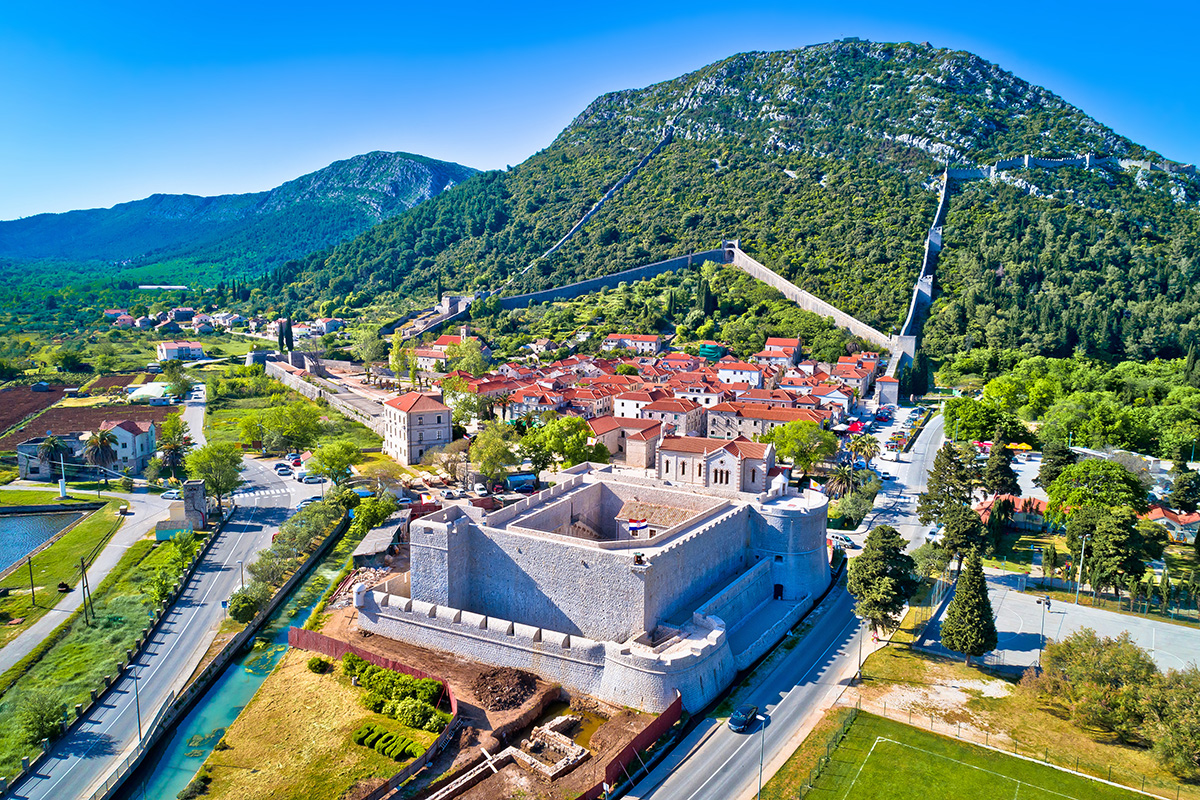 Take in the scents at Trsteno Arboretum
At least 1492 has been recorded as the date of this natural and historic attraction. Most of the Trsteno Arboretum was built in the Renaissance era when sea captains brought back rare and exotic seeds and plants from their travels during the Age of Discoveries to establish the graceful arboretum around the villa that once belonged to the Gozze family.
Korčula
The island of Korčula boasts rich vineyards, olive groves, and a long cultural legacy. Hailed as the sixth-largest Adriatic island, it also has an exquisite old town and is listed on UNESCO's prestigious register. Its winding stone streets laid in herringbone style, fortified walls, and historic palaces and cathedrals illustrate its turbulent history. Whether you stay for hours or days, the culture of Korčula will captivate your senses.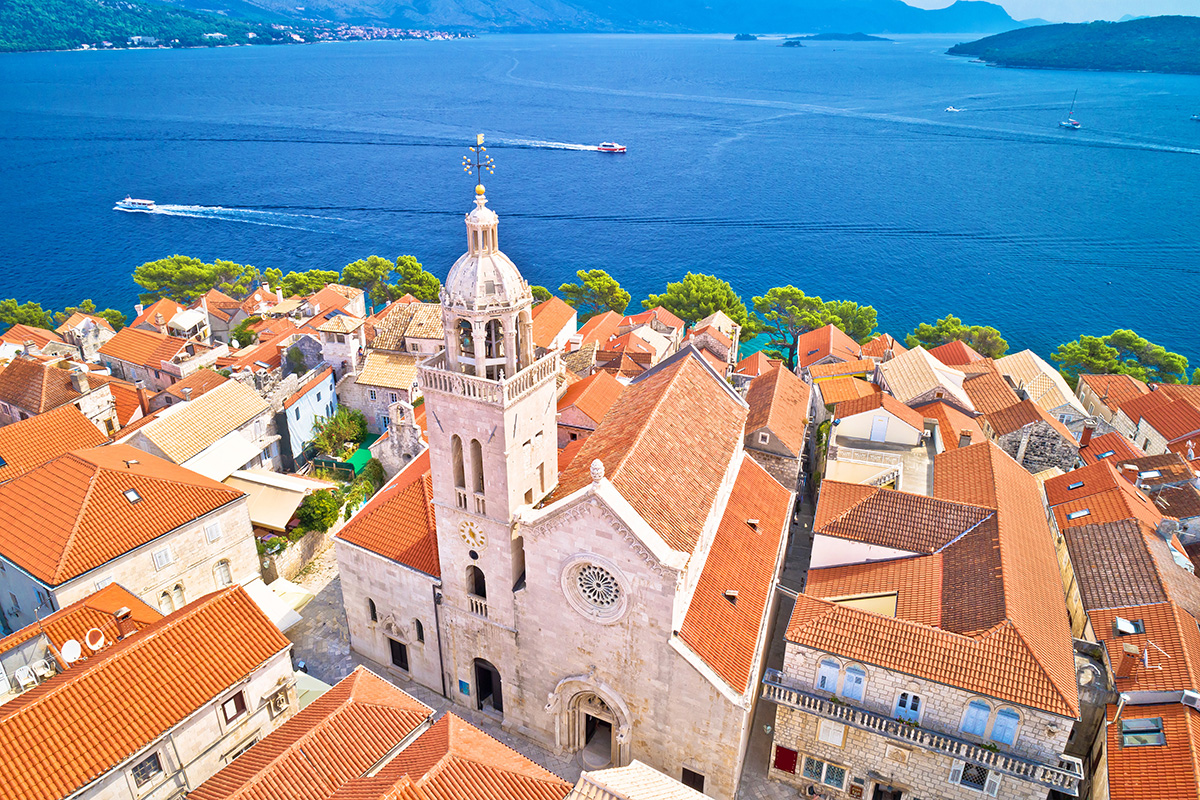 Mljet National Park
The National Park was established on the island of Mljet, which has a length of 37 km and a width not exceeding 3 km. It is the greenest island in the Adriatic Sea, with rare plants and animals. A beautiful lake and historical monuments can be found on the island's landscape.
Pasjaca beach
This tiny beach, close to the border with Montenegro, was recently named the most beautiful and best beach in Europe. In order to get to the beach, you must walk through a narrow and steep path carved into the rocks. The effort is well worth it as this place is truly magnificent.
Hit the waves on a boat trip
There's no escaping the fact that Dubrovnik suffers from its popularity as a cruise port during peak season. The solution? Take a boat tour around the city's landmarks and surrounding coastline.
Wineries of Pelješac
Despite being a small country, Croatia produces relatively little wine, so it isn't well known. Nevertheless, its quality is fantastic. In only an hour from Dubrovnik, you can reach the best wine region in the country, which also has some fantastic beaches to soak up the alcohol before you return to Dubrovnik.
Food in Dubrovnik
Dubrovnik's Old Town is the perfect spot for food lovers, with its striking architecture and magnificent views. Seafood devotees, wine enthusiasts, or brunch fans will find plenty to sink their teeth into in this Croatian city. With all of the amazing options to choose from, picking a restaurant can be tough – but there are some hidden gems amongst Dubrovnik's narrow streets and alleyways.
The city's location on the Adriatic coast means that fresh seafood dominates the local diet. Not only do Dubrovnik's eateries provide delicious dishes, but many offer a spectacular view too. Panorama Restaurant is one such place you don't want to miss out on! Dubrovnik's food really stands out by its use of locally sourced ingredients, expect dishes full of flavor with each bite!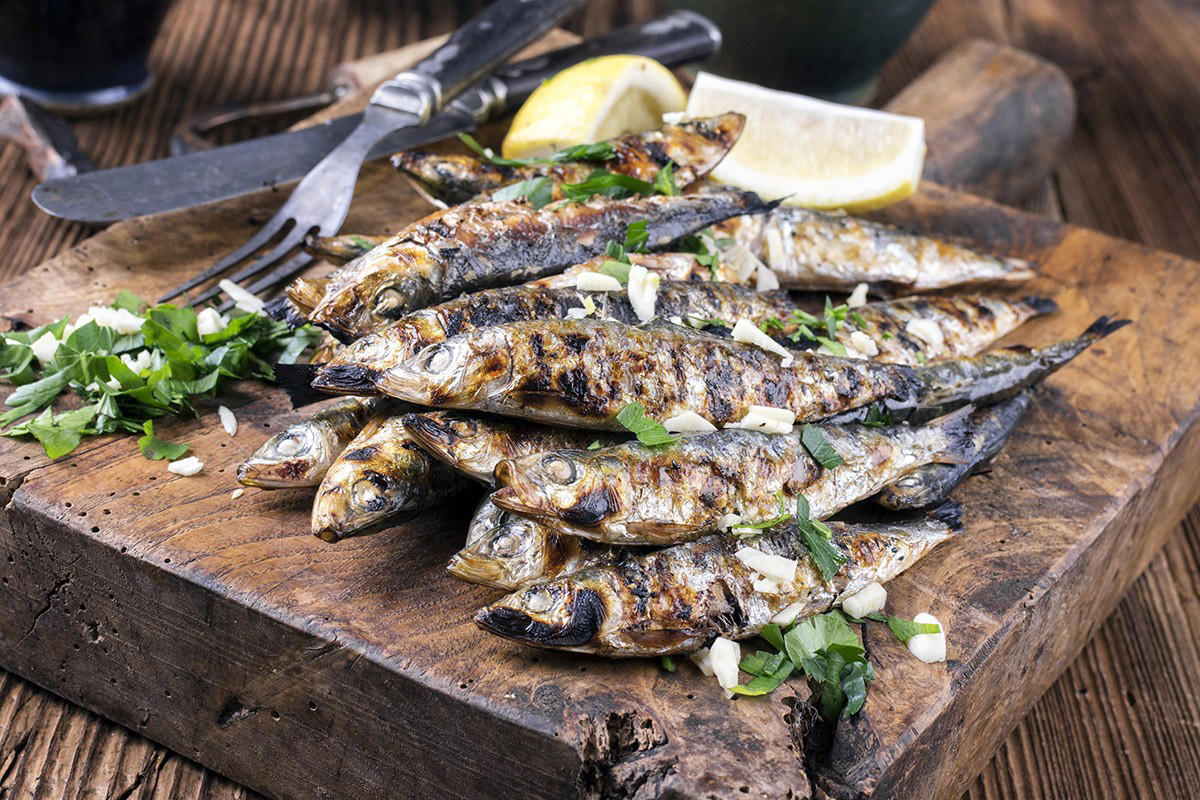 Festival and events in Dubrovnik, Croatia
Feast of St Blaise
On February 3, all of Dubrovnik turns out to celebrate St Blaise's feast day. St Blaise is the city's patron saint who stands out from several dozen statues. It is a time of colorful costumes and folk dances as villagers from the region flock to Dubrovnik and display their local culture.
Carnival
Carnival begins shortly after the Feast of St Blaise is over. In the days leading up to Ash Wednesday, masked groups and costumes prowl the old streets singing and dancing. Masked balls are often held in private homes, but there is always a lot of action on Stradun.
Dubrovnik Summer Festival
In Old Town Dubrovnik, the Dubrovnik Summer Festival is an annual event that features performances of music, theatre, dance, and other cultural events.
Dubrovnik Winter Festival
After many years of trying to bring Christmas spirit to the streets of Dubrovnik, Dubrovnik now has a true Winter Festival. It might even be snowing!
Dubrovnik good food festival
Every year in October, Dubrovnik hosts the gastronomy event "Good Food Festival," a treat for food and wine lovers.
Run The Wall
Run the Wall is an exclusive race that takes place annually, offering runners a unique and demanding 2K experience. As they move along the slippery ancient stone walls, racers challenge themselves with up to 1080 steps, testing their physical endurance. As a reward for their efforts, finishers are rewarded with stunning views and an unforgettable experience.
Car rental in Dubrovnik and Croatia
We recommend using our metasearch engine to find the lowest price on car rental in Dubrovnik, car rental at Dubrovnik Airport, and throughout Croatia. With all the major companies in one place, you can easily compare offers and select the best option for you.
From Zagreb to Dubrovnik and everywhere in between, we cover every major city and airport – including Makarska, Trogir, Zadar, Opatija, Split and Šibenik. Compare car rental deals in all airports in Croatia – Split Airport, Zadar Airport, Rijeka Airport, Pula Airport, Zagreb Airport and Osijek Airport.
Accommodation in Dubrovnik
If you're looking for where to stay in Dubrovnik, you have a choice of accommodation options ranging from budget-friendly to luxury. Hostel Angelina Old Town is one of the best value options, offering simple yet clean rooms and shared facilities such as a kitchen and laundry. For more home comforts, apartments like Celenga are a great option that's still located in the Old Town.
Alternatively, Mid-range travelers will love the ornate decoration of Prijeko Palace with its restaurant and bar. For a truly luxurious experience, there's Heritage Villa Nobile boasting incredible décor, exceptional service, and beautiful gardens. In peak season prices may be higher so it pays to book early or visit during off-peak times.